The activity of a Customers refers to the list of events associated with them.
We distinguish between the recent activity, which includes the history of past events, and the upcoming activity, which, as the name suggests, presents actions that have not yet occurred but will happen in the near future.
For each event, you can find the following information:
The date on which the event took place or is scheduled to occur.
The actor who performed (or will perform) the action.

Example: The ProAbono bot indicates that the events were automatically performed by ProAbono. It is also possible to see the name of one of the Agents who has access to your ProAbono account when they perform actions on the customers.

A summary of the actions that were performed.
Recent Activity
The idea here is to present you with a chronological list of past actions.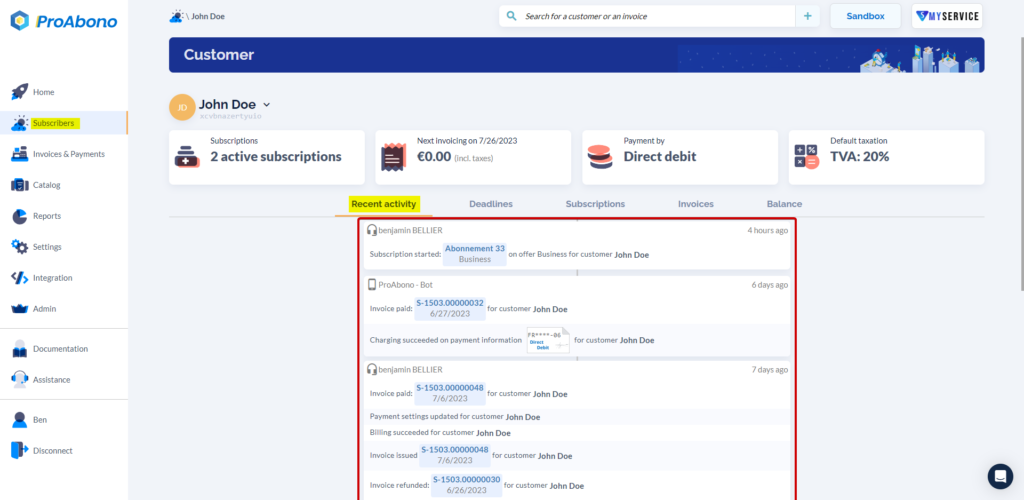 Upcoming Activity
The information appears 72 hours in advance. The idea is to present you with upcoming events that require your attention, such as trial periods or subscriptions ending soon, expiring credit cards, and so on.
It also includes a projection of billed amounts and similar information. You can view the upcoming activity from the "Deadlines" section on a customer's profile.