Context
If you want to learn more about features.
Procedure
1) Access the dedicated section
Click on the "Catalog" button from the main menu.
Click on the "Features" button.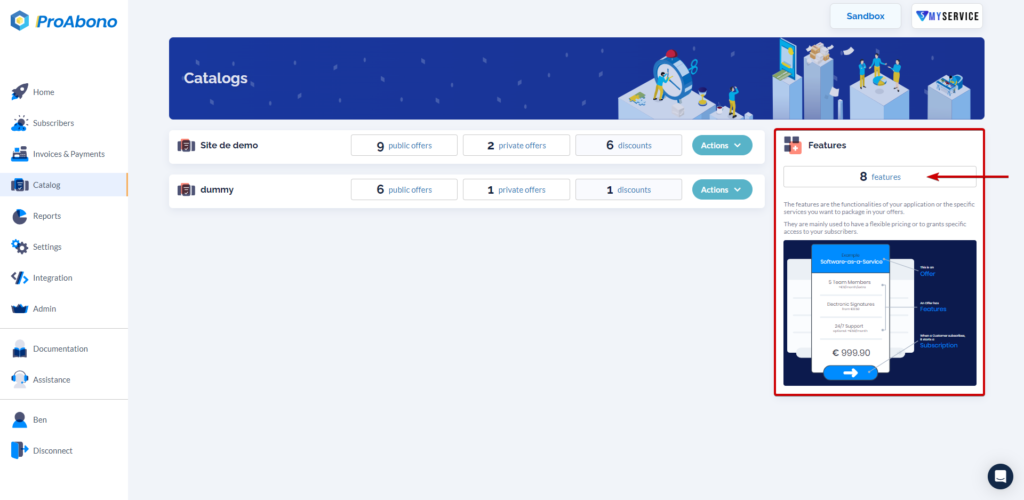 2) Open the relevant feature
Once on the page listing all your features:
Click on the relevant feature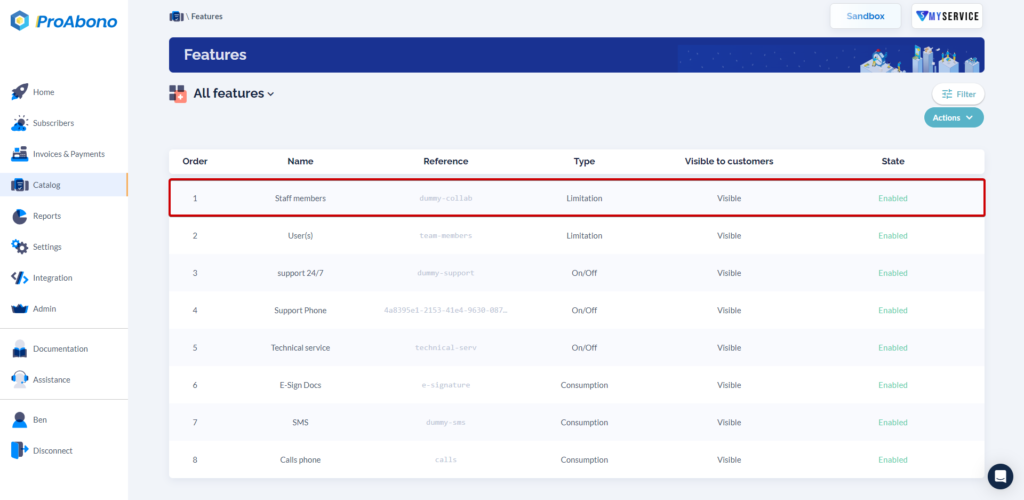 3) Open the modification form
Open the "Action" menu
Click on the "Update" button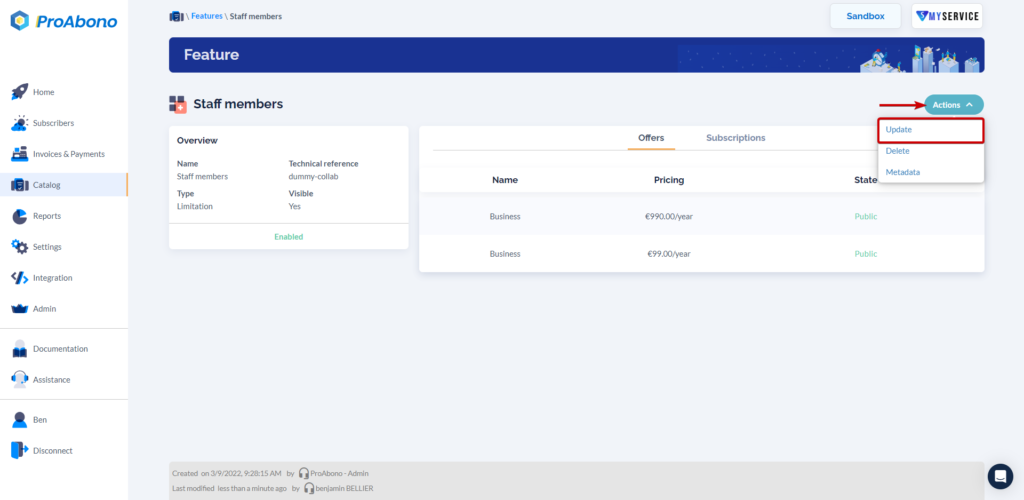 4) Make changes
Enter the information for your feature:
The name and the technical reference.
The visibility.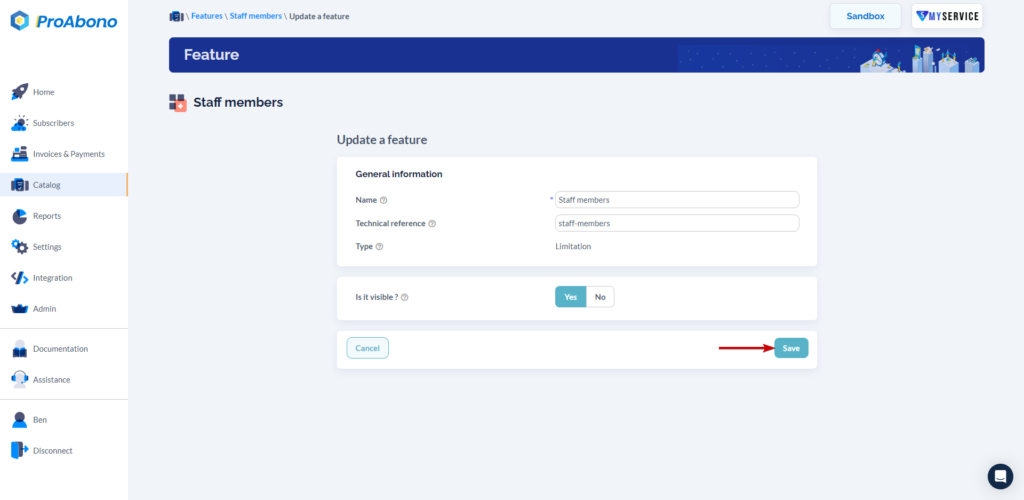 5) Save
Simply click on the "Save" button to finalize the modification.
If everything went well, the modified feature will be available on the page listing your features.
For more information
You can now associate your features with any offer or subscription.
To associate a feature with an offer, please refer to the page: How to configure a feature?