Context
Deleting or modifying an invoice is illegal!
However, it is still possible to cancel it, provided that you also issue a credit note containing the 'negative' of that invoice. This credit note will be automatically generated by ProAbono upon cancellation.
What can be canceled?
Only invoices that have not been paid yet (in the 'Payment Due' state) can be canceled.
Even if you cannot cancel a paid invoice anymore, you still have the option to issue a refund.
Note: In the case of automatic deferred payment (e.g., SEPA direct debit), you can attempt to cancel the payment order. This cancellation should be done as soon as possible; otherwise, the order is transmitted to the banking network, and it is too late to cancel. If the cancellation attempt fails, ProAbono notifies you and does not proceed with the cancellation.
Procedure
1) Go to the profile of the relevant customer.
Click on "Subscribers" from the left menu.
Select the relevant customer.
Click on the "Invoice" tab.
Then select the invoice you want to cancel.
2) Open the cancellation form
Once on the invoice profile:
Open the "Action" menu.
Click on "Cancel Invoice".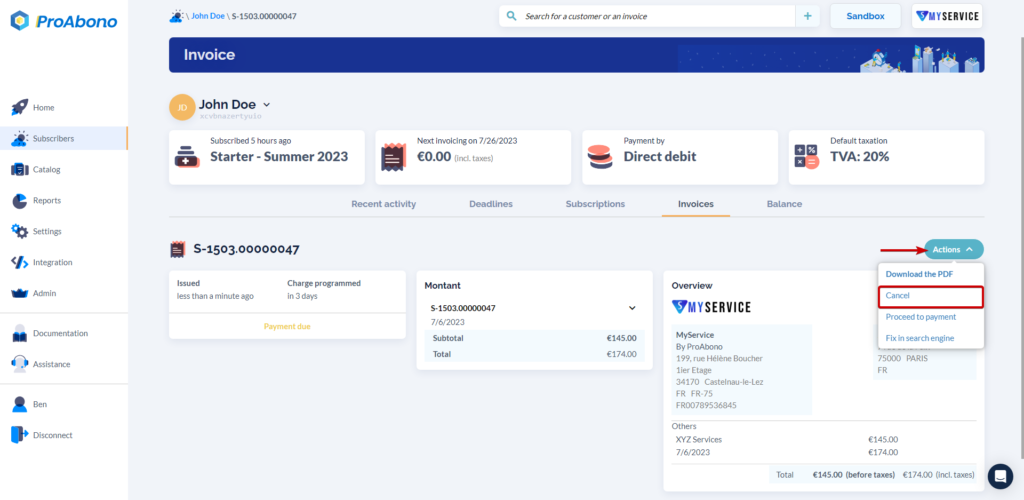 3) Fill in the required information
A reason must be provided to justify this cancellation.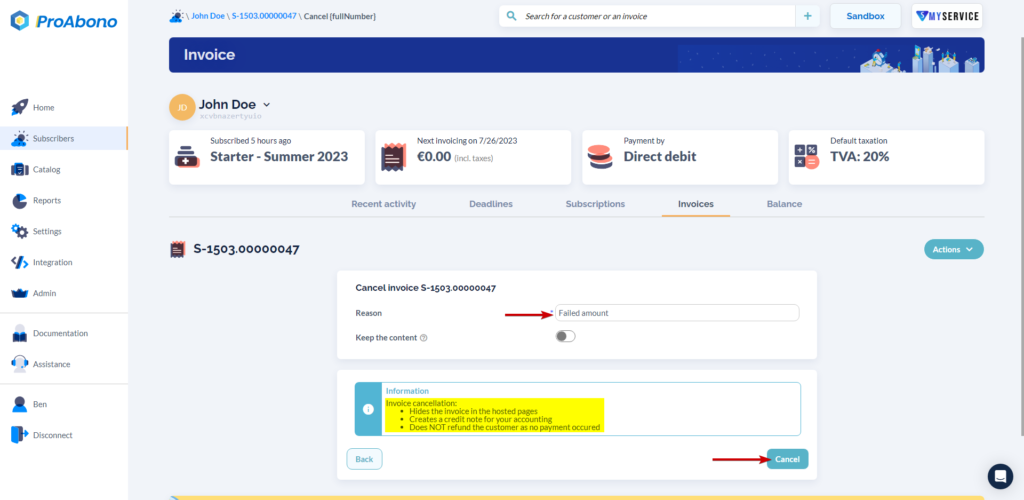 If the "Keep content" option is checked, then the content of the invoice is kept in the balance, allowing the generation of a corrected invoice later.
4) Save
Click on the "Cancel Invoice" button to proceed with your action.
If your request has been successfully processed, the invoice will appear with the status "Cancelled".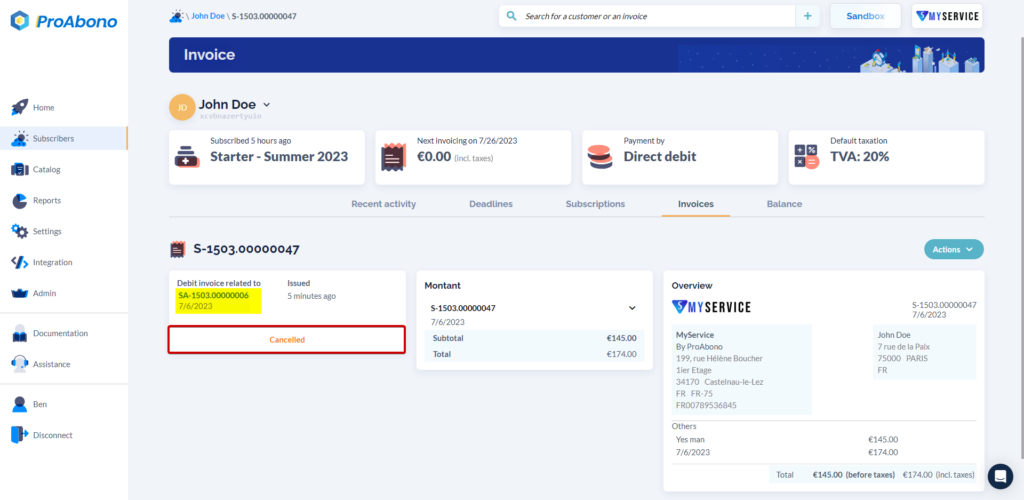 Attention! The customer will not be notified of this cancellation! It is your responsibility to inform them if necessary.
Note : a credit note invoice is automatically generated. You can access it by clicking on the shortcut on the detailed page of the cancelled invoice (in yellow in the image above).
Further Steps
Here are other ways to correct an invoice: