Deleting or changing an invoice is illegal. However, it is possible to cancel an invoice, provided that you also issue a credit invoice containing the 'negative' of this invoice. ProAbono allows you to cancel an invoice and issue a credit invoice automatically, in one single operation.
What can be cancelled?
You can only cancel an invoice that is "Payment due", if it has already been paid, you have to make a refund.
In the case of an automatic deferred payment (e.g. SEPA direct debit), it is possible to attempt to cancel the payment order. Note that this cancelation must be done as soon as possible, otherwise the order is transmitted to the banking network and it is too late to cancel. If the cancellation attempt fails, ProAbono will inform you and will not proceed with the cancelation
How to cancel?
From the detailed page of an invoice: Actions / Cancel.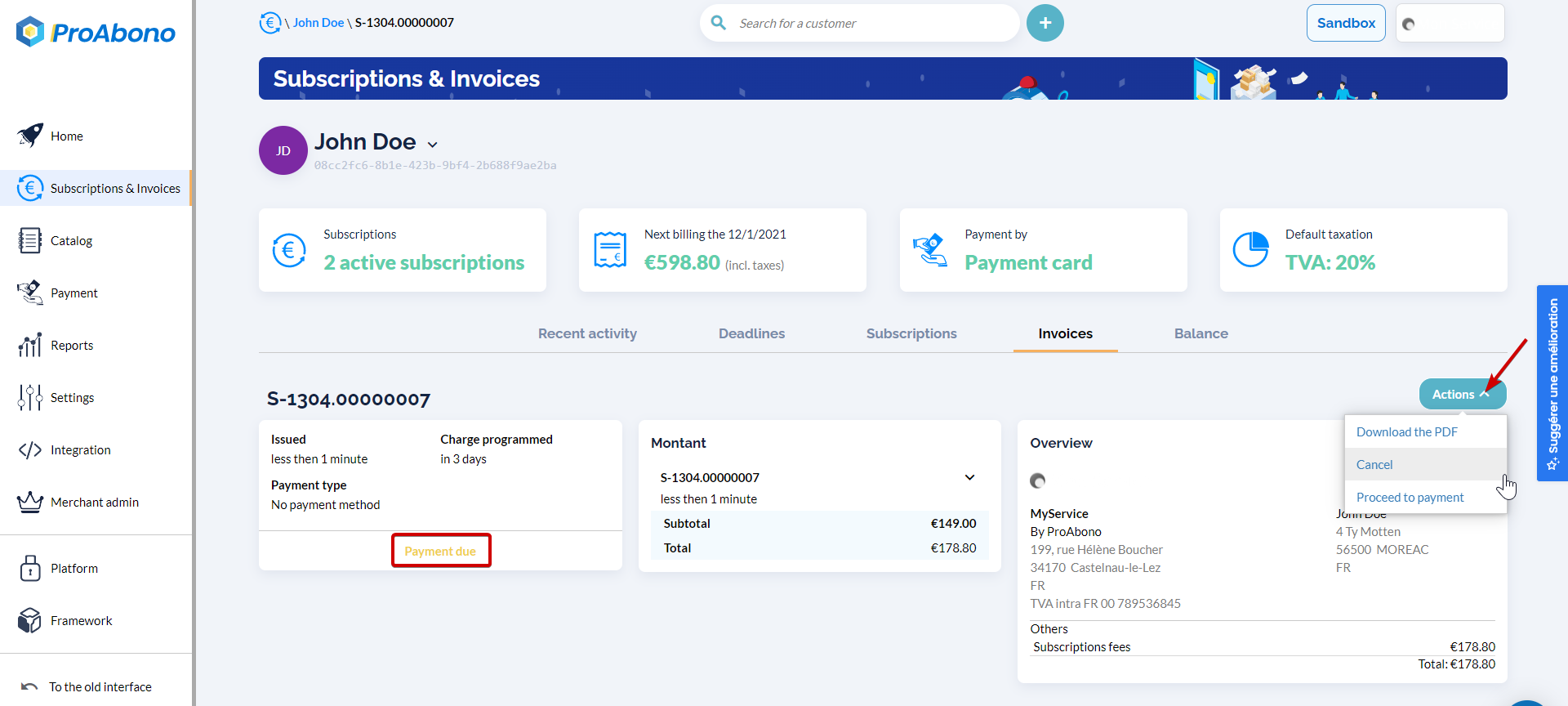 A reason must be entered to keep the justification of this cancelation.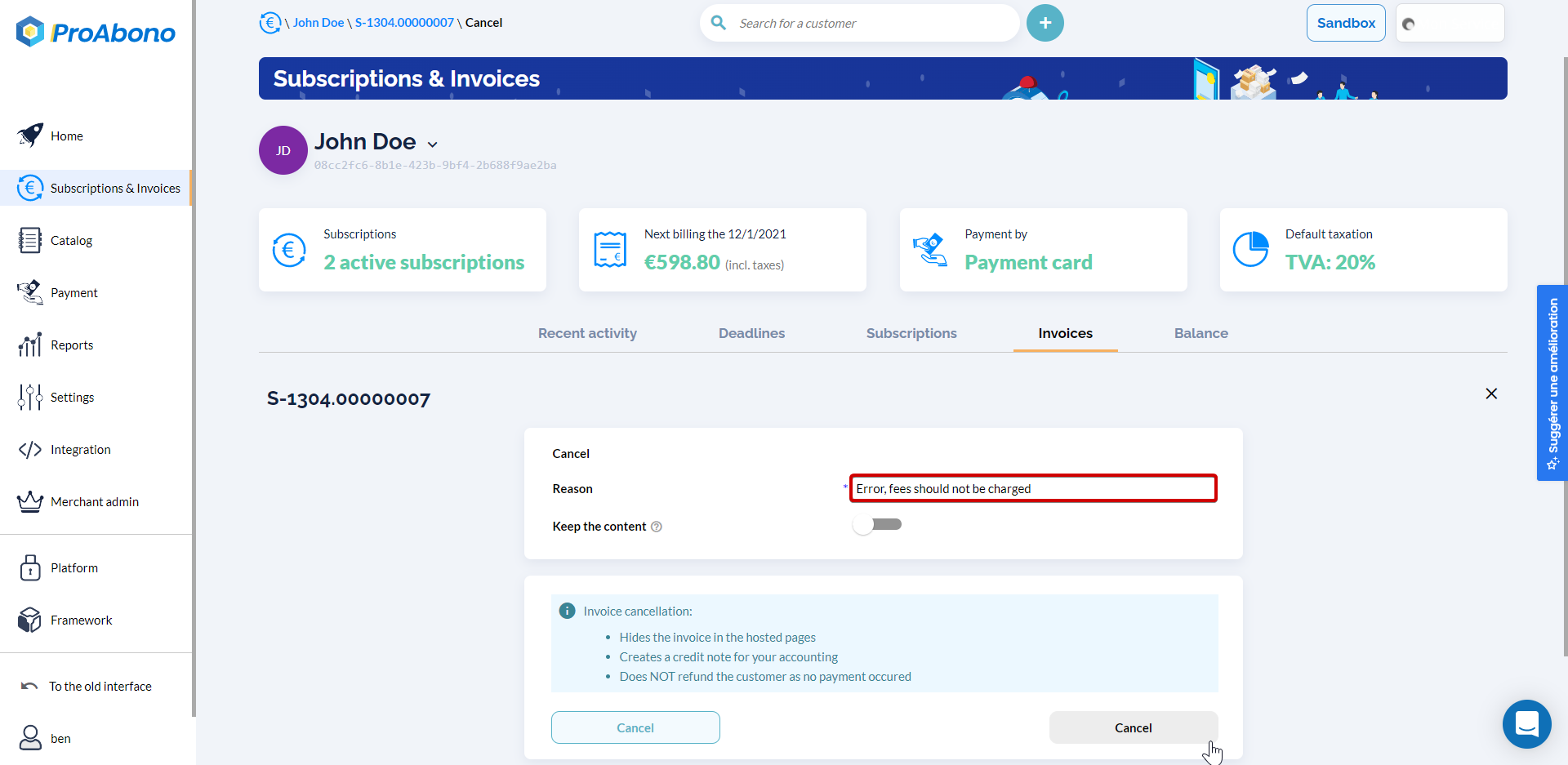 The credit note invoice is issued for your accounting purposes, but it will not appear in the customer portal. In the rare case that your customer requests it, it is always possible to send him the link to the PDF.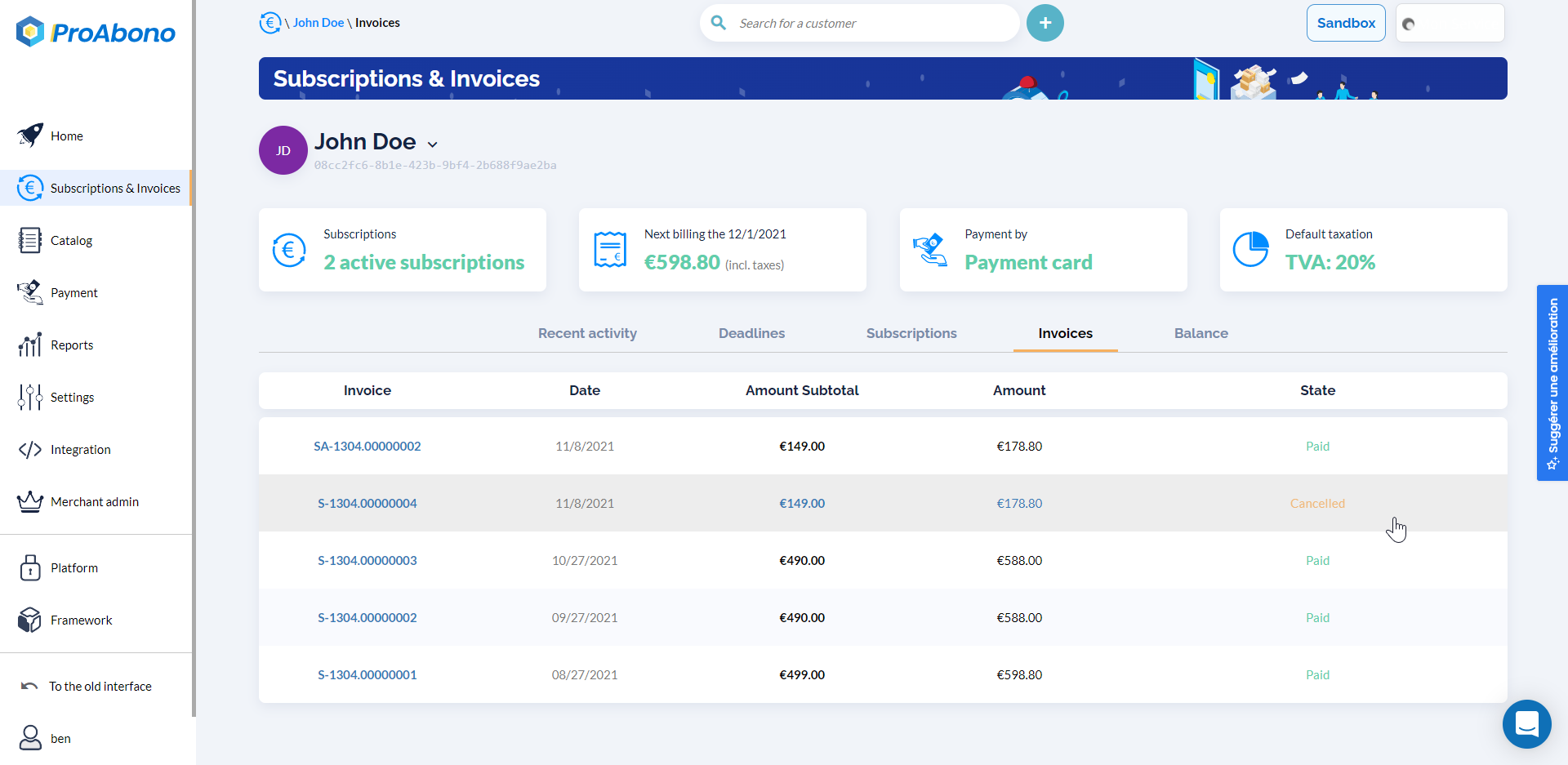 Keep lines in the balance
If the option 'Keep lines in the balance' is checked, then the content of the invoice is kept in the balance, which allows to generate a corrected invoice later.
Notification
Is the customer notified of this cancellation ?
No, it is up to you to notify him, if necessary.
Related article: How to refund an invoice ?