Refund an invoice is key in a successful relationship with your customers. It increases the customers trust in your company, services, products, teams.
In ProAbono, there are 2 types of refunds :
Automated refund:
Tries to refund the transaction related to the invoice.
The success of this operation depends on the payment type and the payment gateway rules.
If it succeeds, issue a credit note available in the hosted pages.
Manual refund:
Use this mode when you already proceeded to the refund.
Issue a credit note available in the hosted pages.
Can the customer be notified of its refund?
Yes by email if you have enabled it in your email notification settings.
The credit note issued with the refund will be attached to the email sent to the customer.
How to refund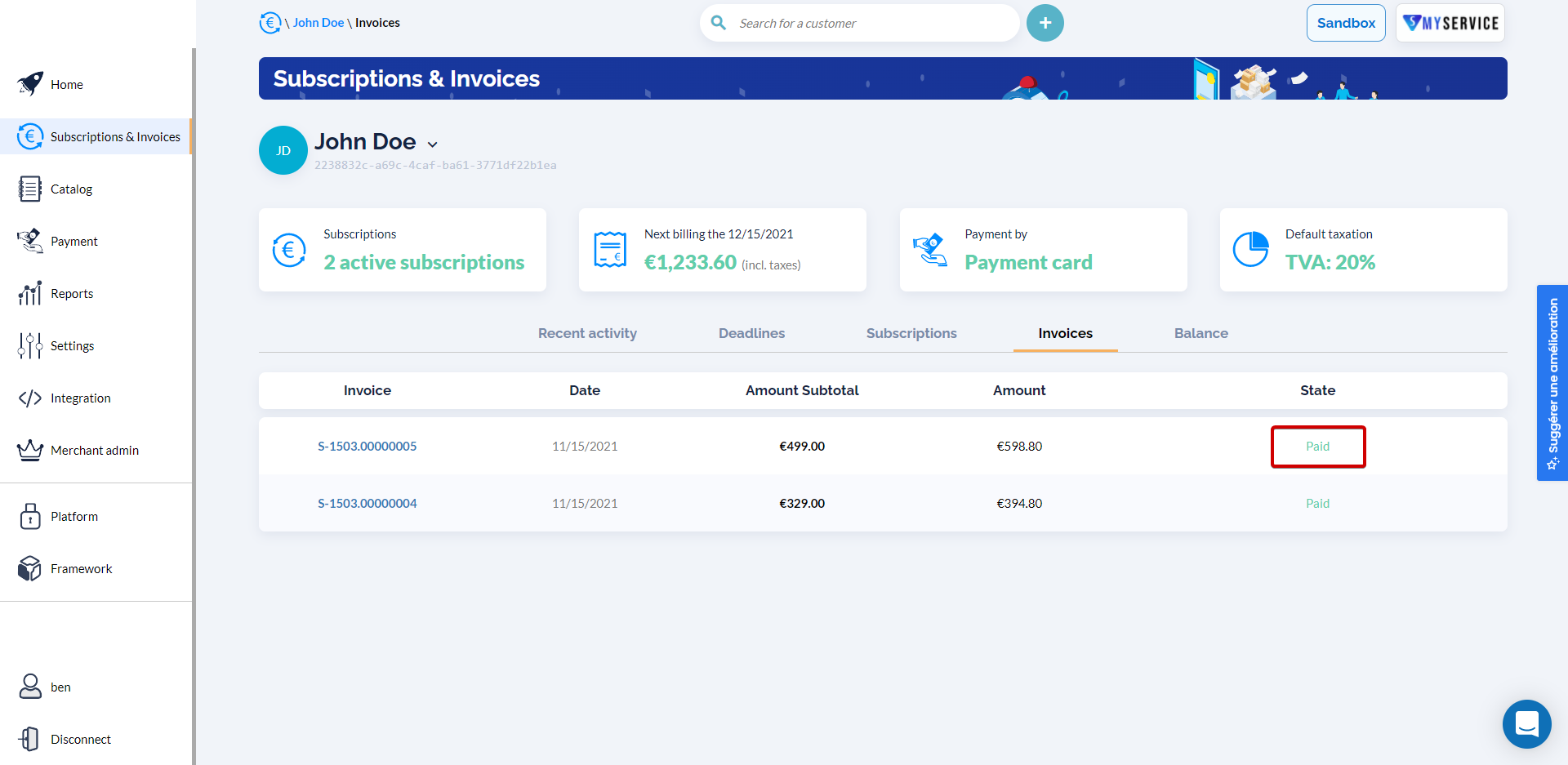 From the detailed page of an "Paid" invoice, click on the Button "Actions" > Refund.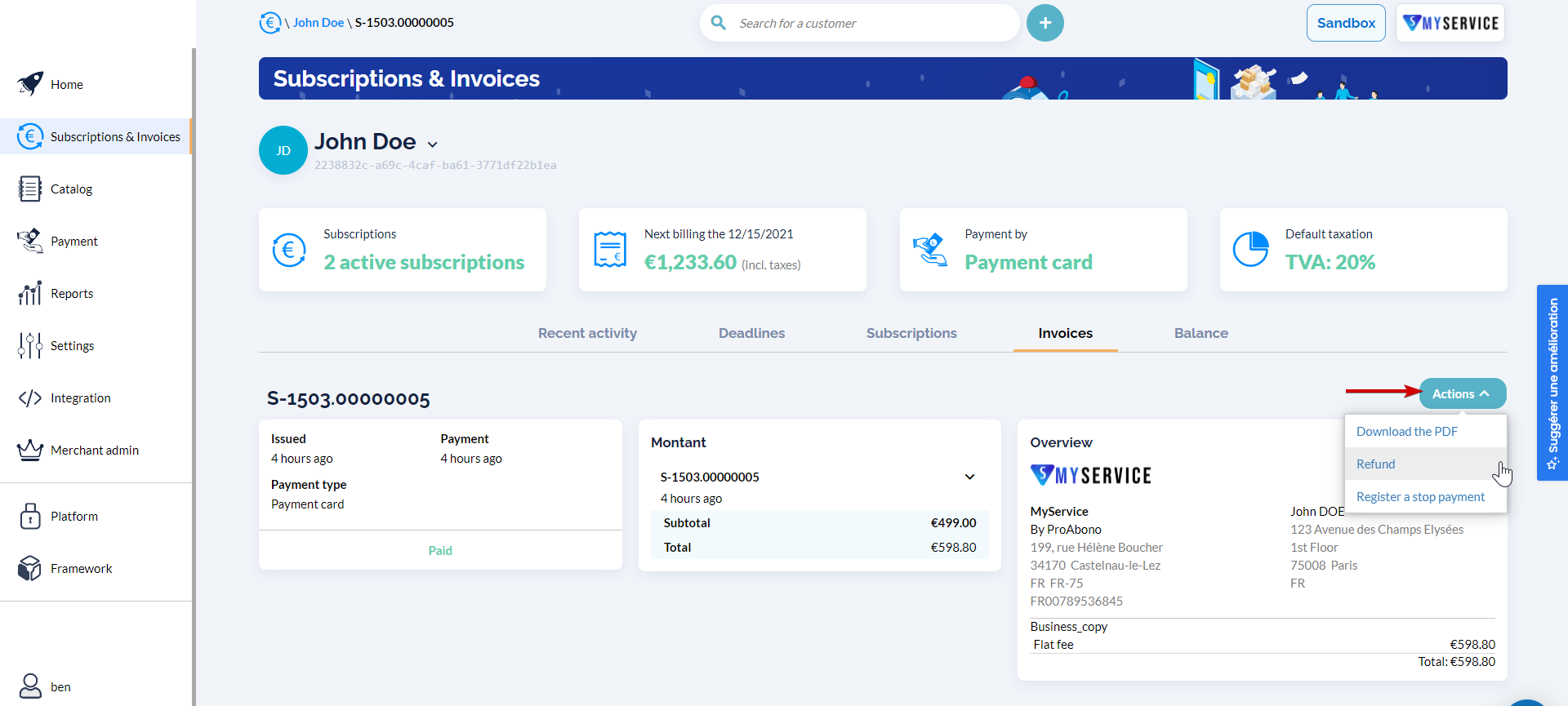 Define the reason of this refund and choose one of refund types.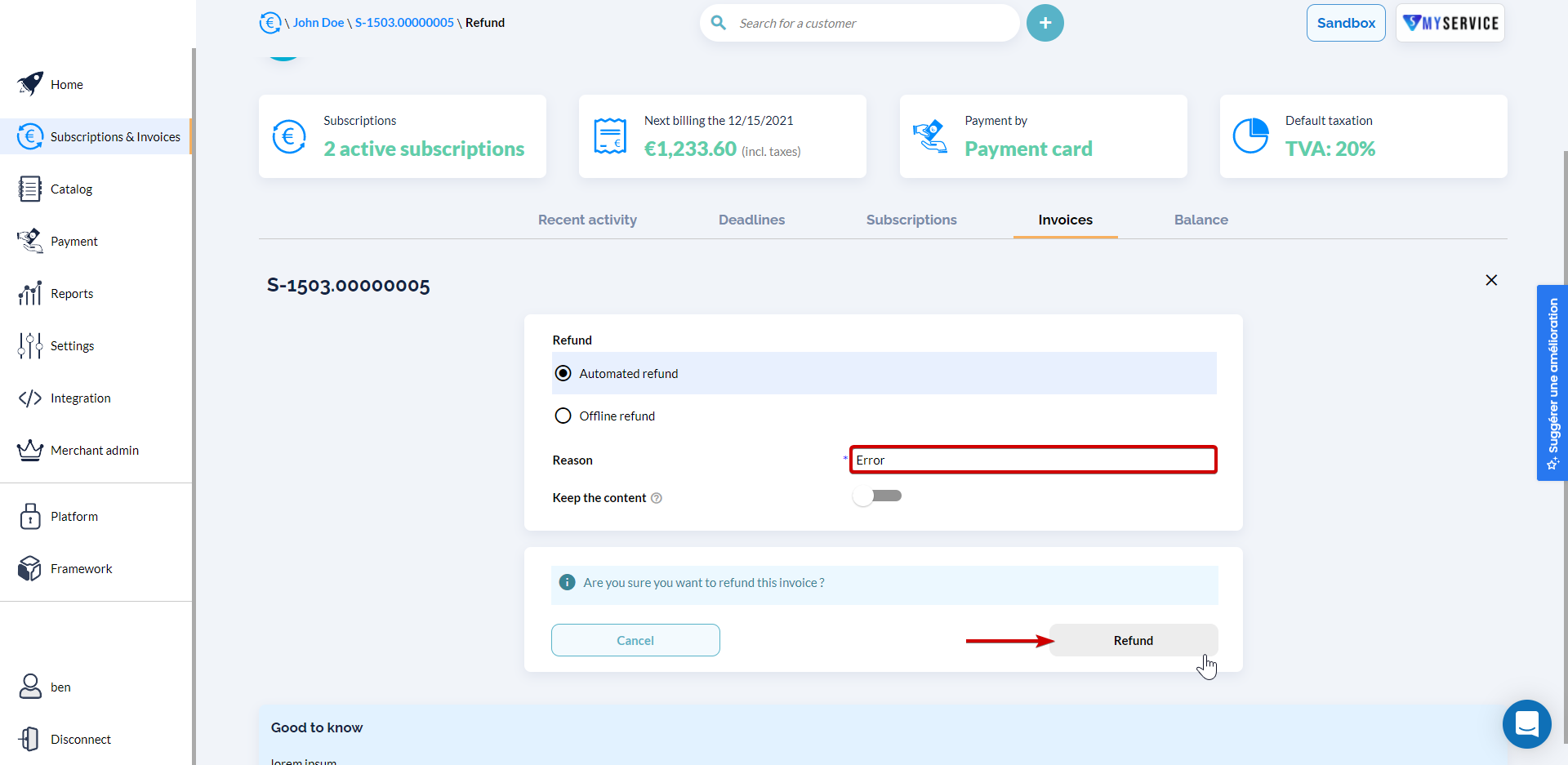 State of the invoice will be automtically change.