5 lines are available in the footer of invoices.
You can add more information about your own company, special conditions related to your own business.
To edit these 5 lines, in the backoffice of ProAbono,
Go to "Settings" section, submenu "Billing & Invoicing"
Then "Texts&traductions" area
And find the 5 lines with code 'Pdf.Invoice.Footer'.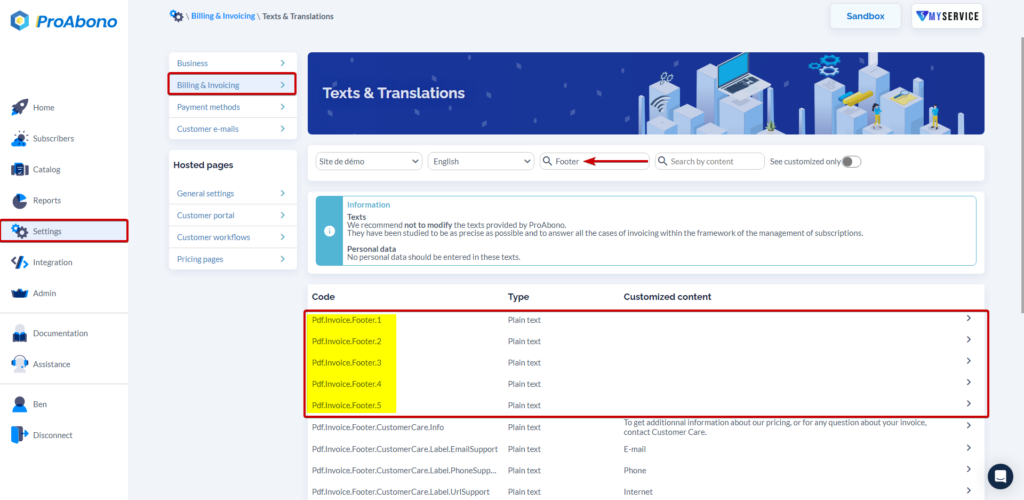 Theirs names are :
Pdf.Invoice.Footer.1
Pdf.Invoice.Footer.2
Pdf.Invoice.Footer.3
Pdf.Invoice.Footer.4
and Pdf.Invoice.Footer.5