From the backoffice, on the left side menu -> Settings -> Business -> Segment Settings > Tab "Logo"

Then drag your logo or update it.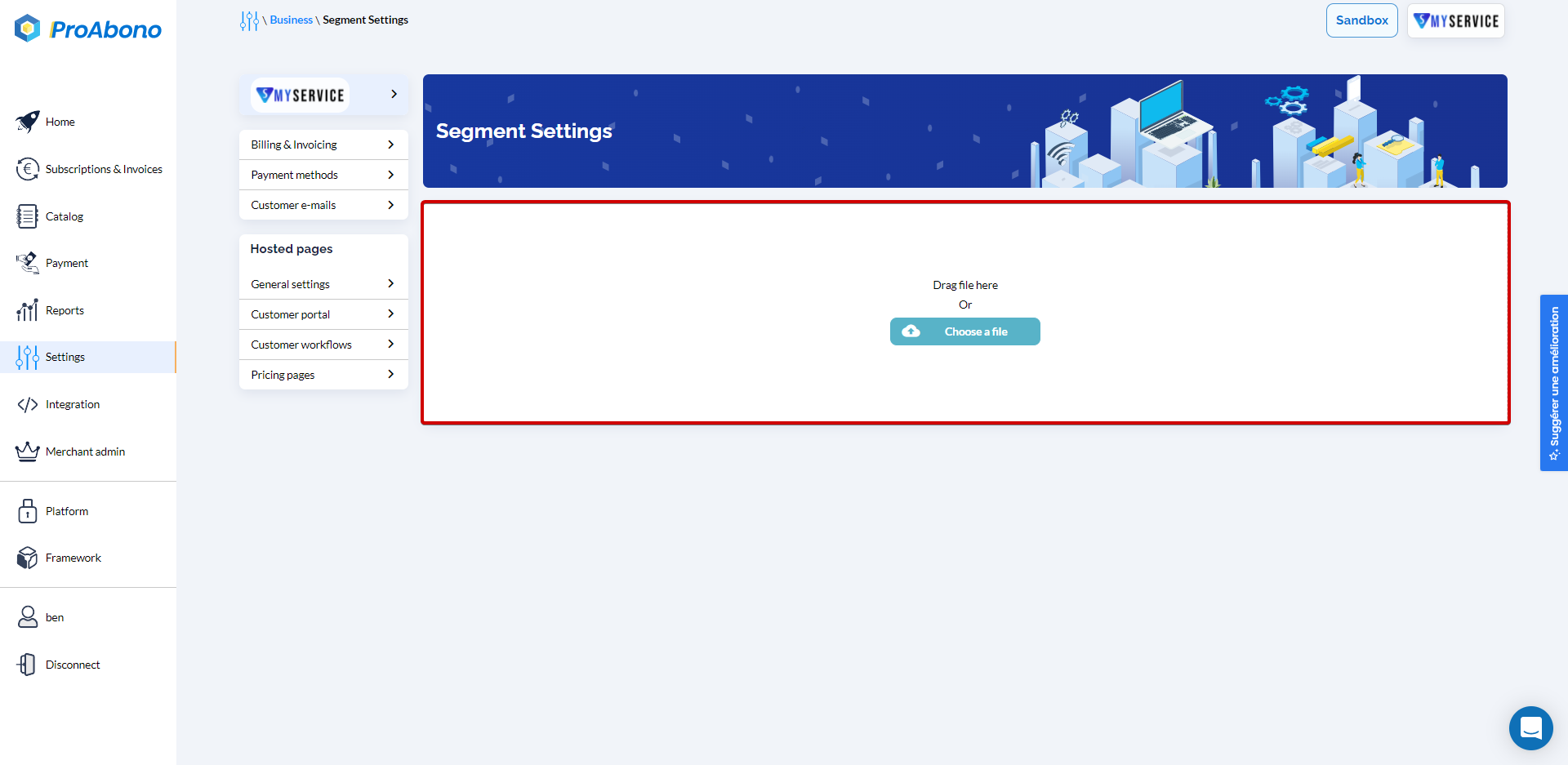 Places where the logo is used:
Customer Portal (by default, ProAbono uses this logo in the hosted pages but it can be removed if you edit the CSS of your Hosted Pages.),
In the top left corner of the backoffice,
On the login page of the backoffice.