Context
ProAbono provides a set of hosted pages that, once integrated, allows your customers to subscribe to your offers.
However, it is possible to modify the sequence of these hosted pages to customize the subscription flow for your customers according to your business rules and constraints.
Process
1/ Go to the "Customer workflow" settings
Click on "Settings" from the left menu.
Then click on the "Offer Pages" button in the hosted pages section.
Click on the option: "choose on an offer button".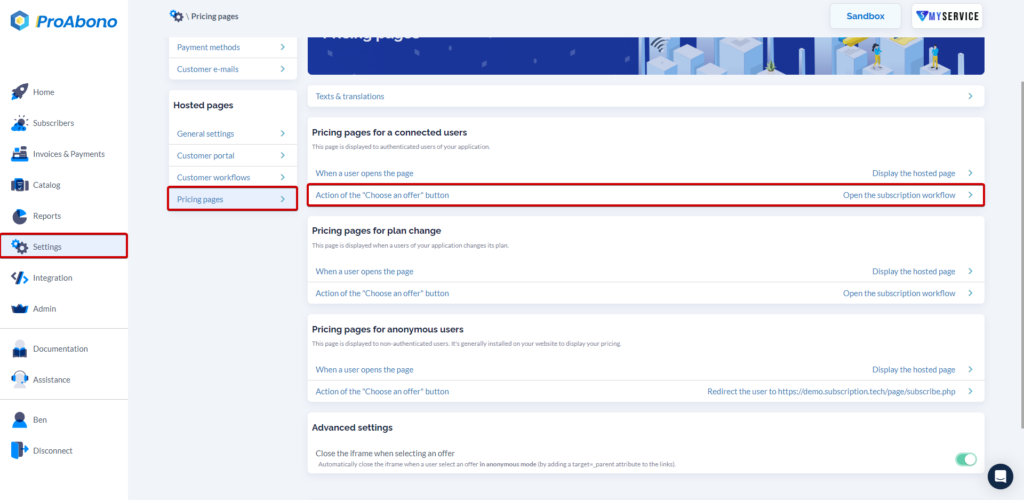 2/ Enter the redirection URL
You can then fill in the field with the URL of your application.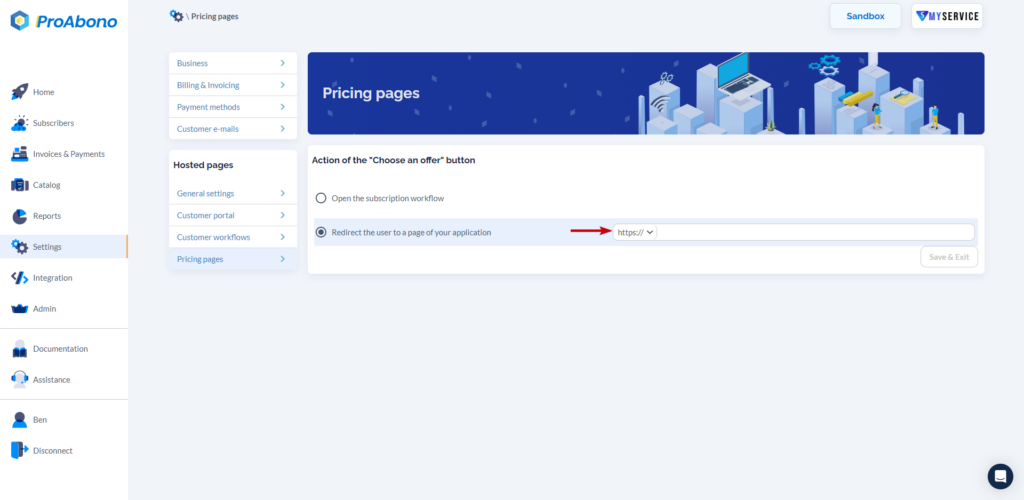 3/ Save your changes
Click on the "Save" button to apply your modification.
Once saved, all your customers will be redirected to this URL when they click on the "choose" button from the offers presentation page.