ProAbono can send automatically emails to your customers with theirs invoices attached in pdf file.
There are 3 types of emails with invoices attached :
New Invoices already paid with credit card / debit card.
New Invoices automatically charged with direct debit method.
New Invoices with payment due. No managed automatically by ProAbono. These invoices are produced when subscriptions are started for customers who pay with checks, wire transfers, cash, …
Here is a preview of an email for "New Invoices – automatically charged" :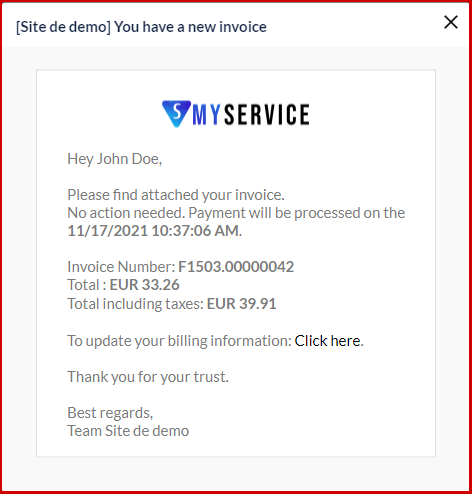 ProAbono uses automatically your own logo.
It is possible to customize the design and the content.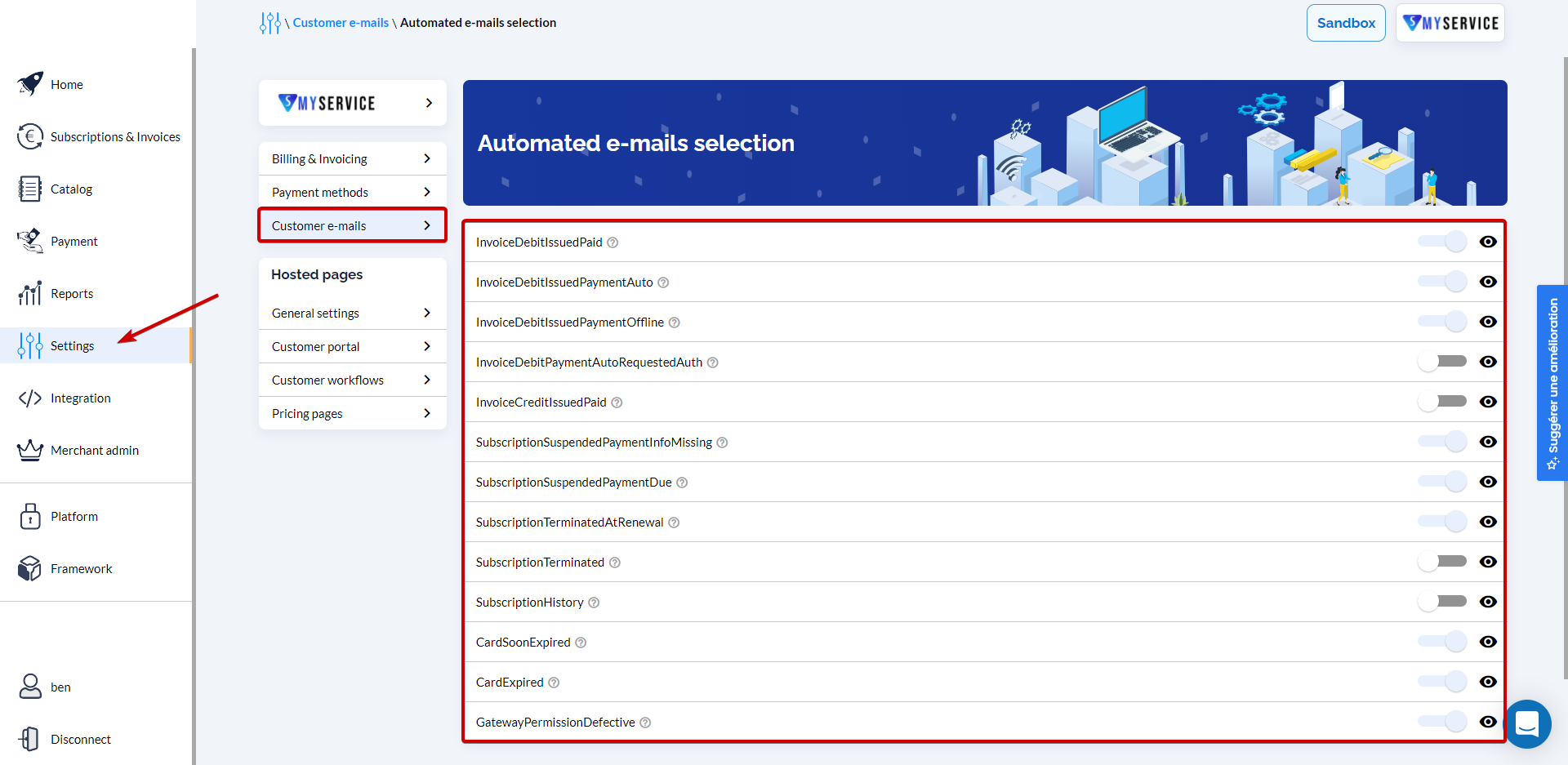 To see previews of emails, go to Settings -> Customers e-mails and then click on one of the "Preview" button with a Eye icon. The preview shows up below in the page.