Context
Sometimes, an invoice may be subject to dispute. Whether it is initiated by a customer or due to a bank decision, the associated payment may fail.
ProAbono is able to detect most cases (reported by the payment gateways), but in cases where the dispute could not be automatically detected, you have the option to manually record an opposition.
In any case, when an opposition is recorded, the invoice is marked as 'Disputed'. Once in a disputed state, it is your responsibility to take the necessary steps to resolve the situation.
To exit the 'Disputed' state, you can manually trigger a payment. If no solution is found, you must cancel the invoice.
Note: Recording an opposition is only available when the invoice is in the 'Honored' state
Procedure
1) Select the relevant invoice
Click on "Subscribers" from the left menu.
Select the desired invoice.
2) Open the opposition form
Open the "actions" menu.
Click on "Register a stop payment".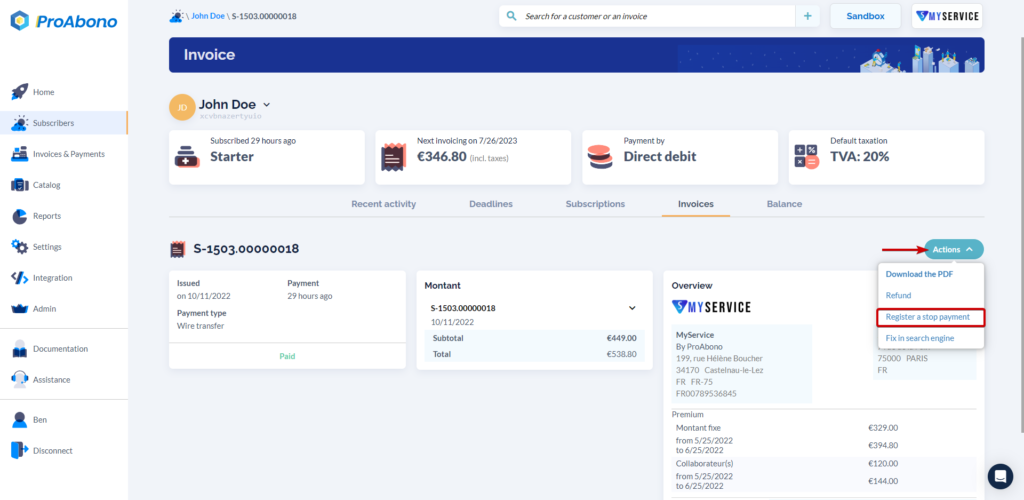 3) Confirm the opposition
Click on "Record opposition" to finalize the opposition.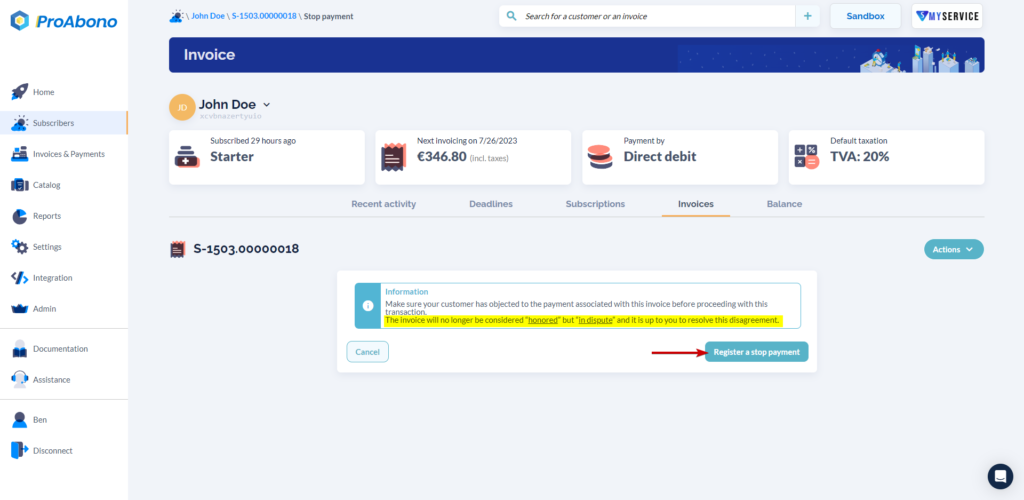 If everything went well, the invoice will transition from the "Honored" state to the "Disputed" state.

Further Reading