Context
When creating an offer or a subscription, you need to add information regarding the pricing of each feature.
These parameters vary depending on the type of feature.
Procedure
Follow the procedure for configuring a feature until the step "3) Configure the desired feature."
Set the fields associated with "On / Off" type features:
A price (you can also define the feature as free).
Advanced pricing options.
Choose whether to enable the option at startup or not.
Access limitations to the feature (Allow customers to modify it themselves).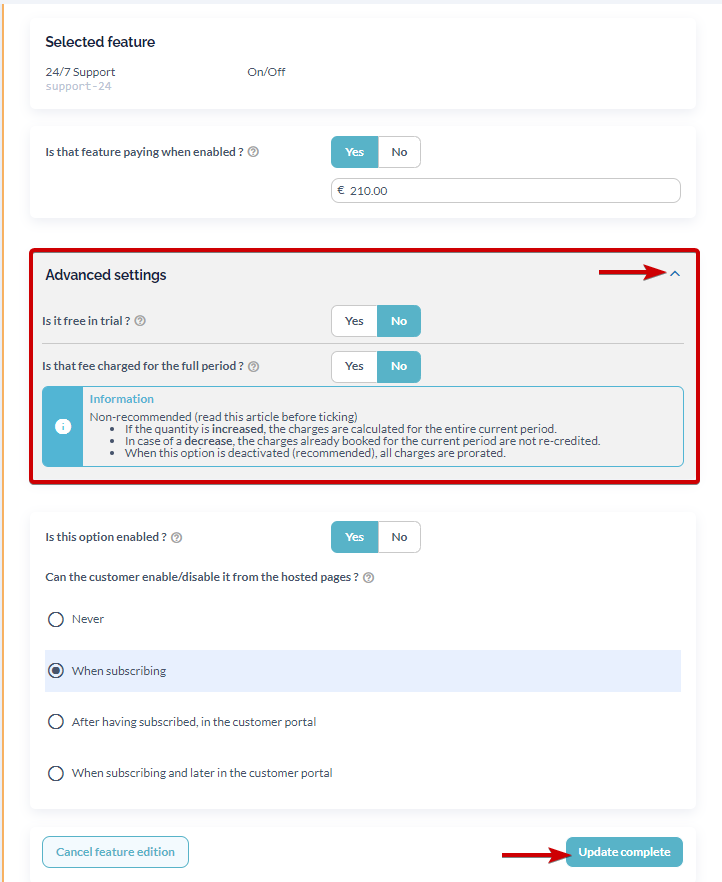 For more information
Learn how to configure other types of features: