Context
By default, when modeling pricing tiers in an offer in ProAbono, a Tiered Pricing structure is applied.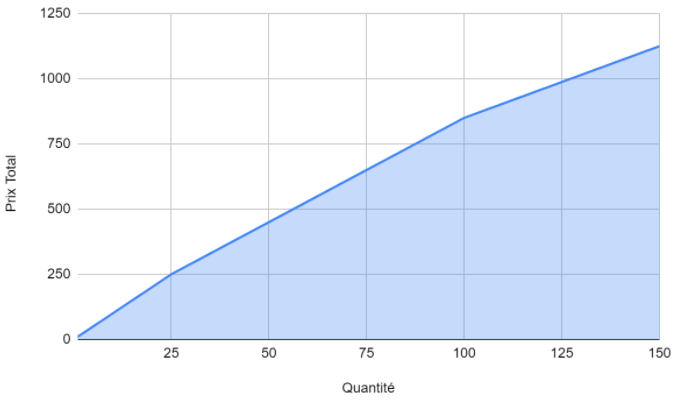 If you prefer to apply Volume-based Pricing, you need to disable Tiered Pricing in the advanced pricing options.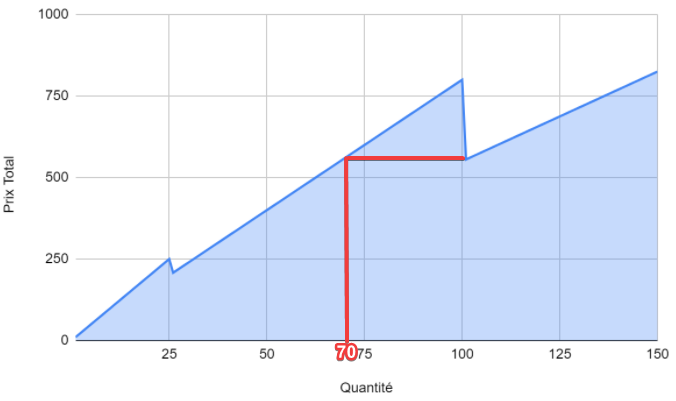 Procedure
1) Access the offer details
Click on the "Catalog" button in the left menu.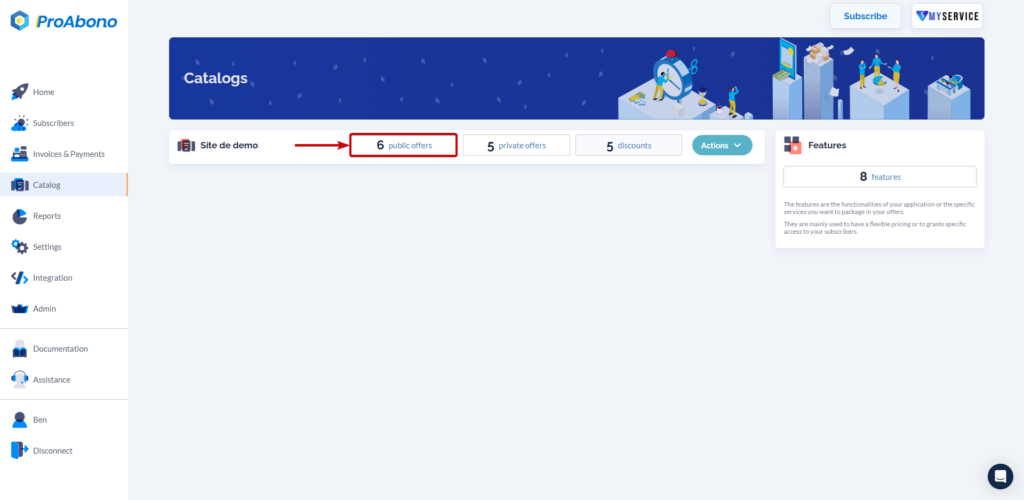 Click on the "+" button to create a new offer or select the offer you want to modify.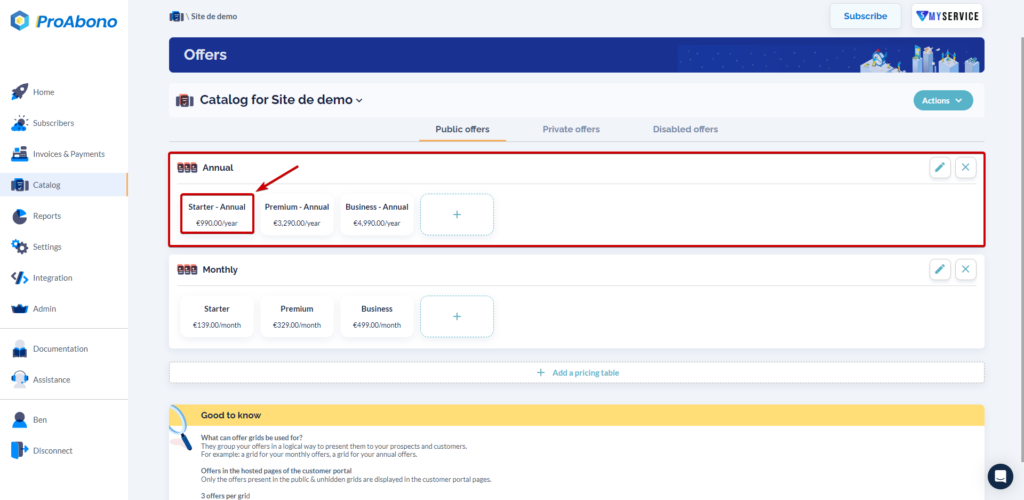 2) Open the creation/modification form
If you clicked on the creation button, you will be directly redirected to the editing page.
If you are modifying an existing offer:
Open the "Action" menu
Click on "Modify"
3) Modify the pricing type
Scroll down to the "Advanced Pricing" section and open it.
Answer "No" to the question "Disable Tiered Pricing"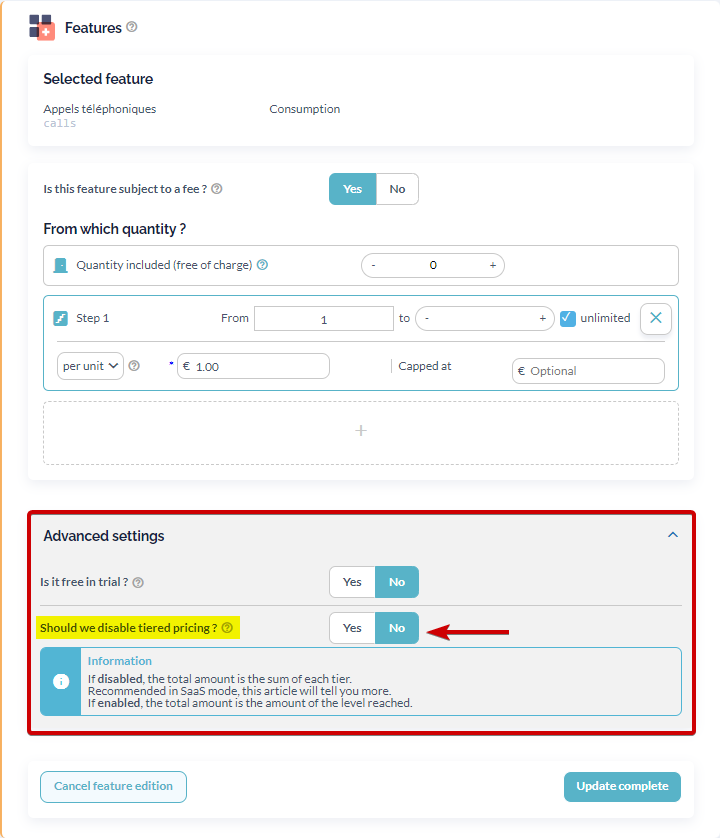 4) Save the form
Simply click on "Save" or "Update complete" at the bottom of the page to apply your modifications.