Context
If you want to schedule the start of a subscription on a specific date for one of your customers.
Note:
The start date can be in the past or in the future. If you choose a date in the past, the
subscription
will start on the chosen date, but ProAbono will not be able to bill for the periods between the chosen start date and the current moment.
Use case:
Procedure
1) Go to the profile of the relevant customer.
Click on "Subscribers" from the left menu.
Select the relevant customer from the search bar.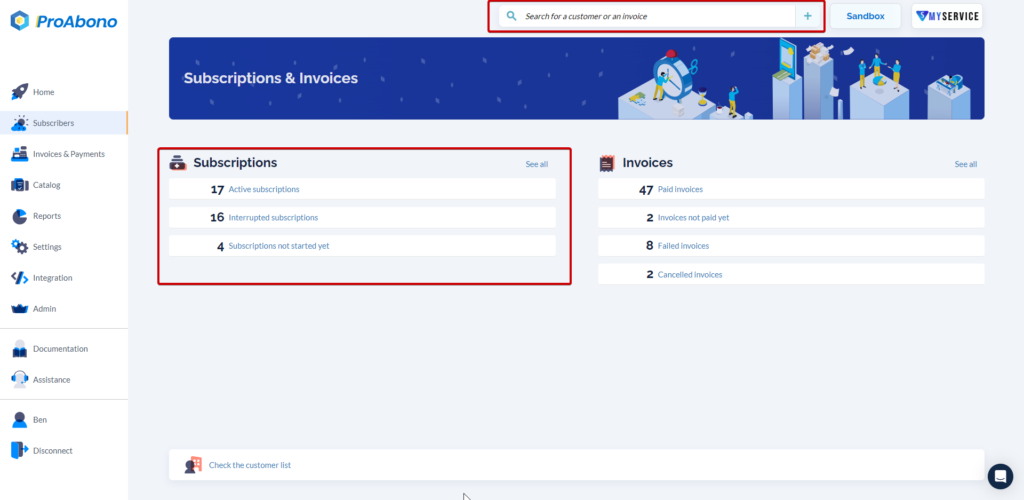 2) Select the relevant subscription or create a new one
Once on the subscription profile:
Open the "Actions" menu.
Click on the "Start" button.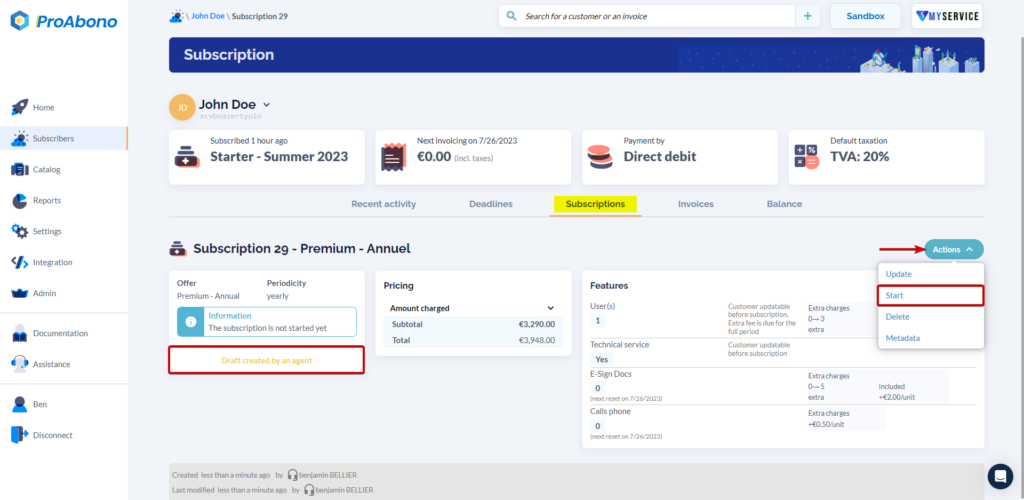 3) Choose who completes the subscription start.
Choose who completes the subscription, validate the subscription, and set the start date of the subscription.
Then, validate the start or send the subscription link to the customer for them to complete the subscription start themselves.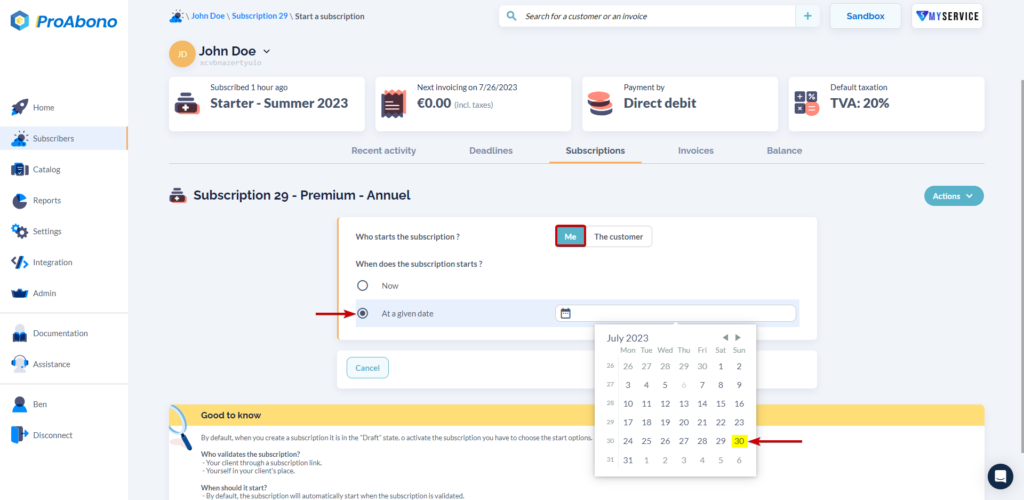 Once the scheduled date arrives, the subscription will start, the invoice will be issued, and the payment will be processed from the customer's account.