Context
The creation of pricing tiers is done through the configuration of a feature.
Tiers represent one of the levers available to expand your modeling possibilities. They allow you to implement progressive pricing using different "types" of tiers and calculation models.
Procedure
1) Go to the offer catalog.
Click on the "Catalog" button in the left menu.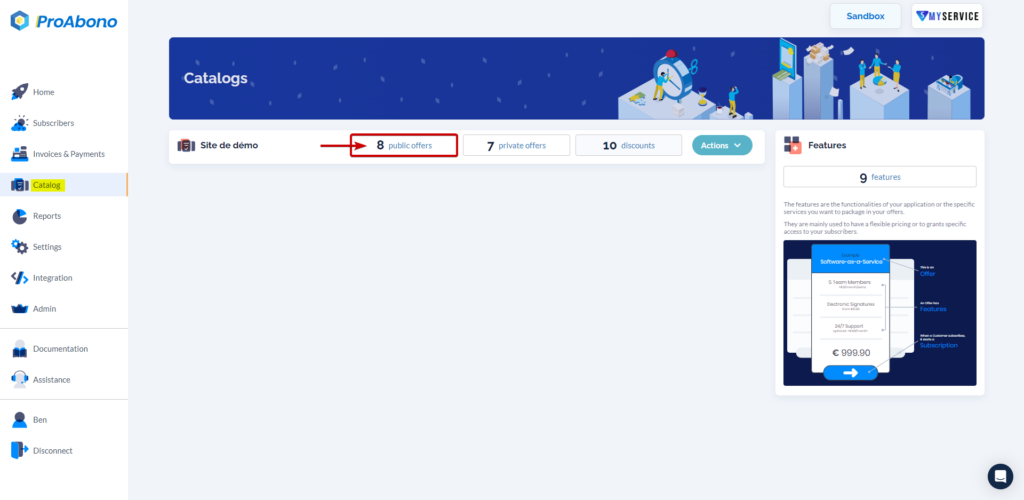 Selection of an offer from the catalog
2) Choose the Offer that contains the feature to modify.
Select the offer on which you want to make modifications. If you don't have an offer yet, you can create one using the "+" button.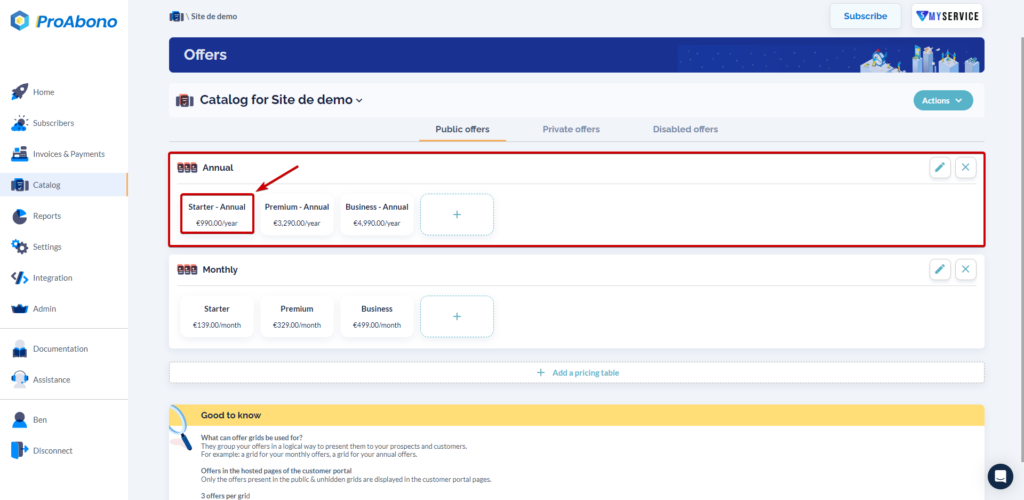 3) Access the modification form
Click on the "Action" button, then "modification".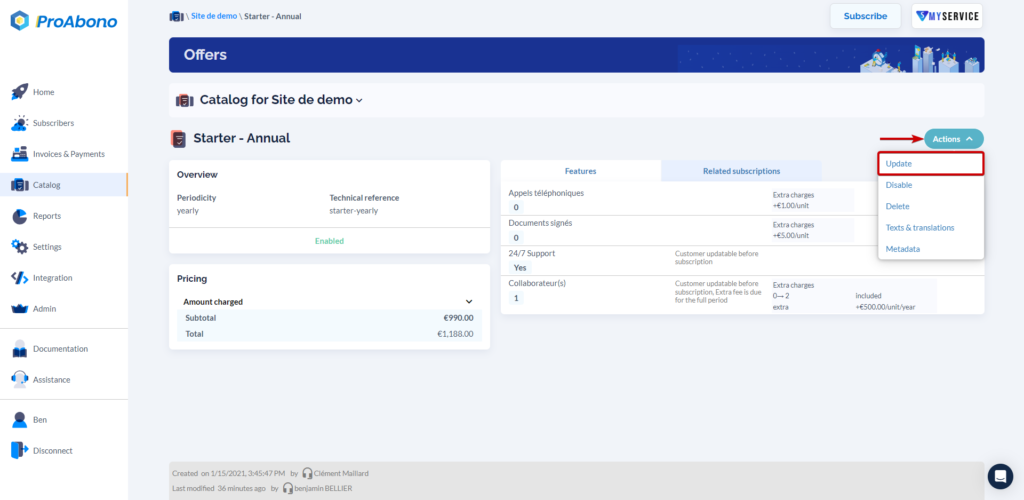 Once in the offer's editing menu, you will access the existing content and be able to modify the feature to apply pricing tiers.
Note: Only features of the Limitation and Consumption types can be priced with tiers.
4) Select the feature to apply pricing tiers.
Go to the Feature section of the offer.
Click on the small pencil to modify the feature configuration.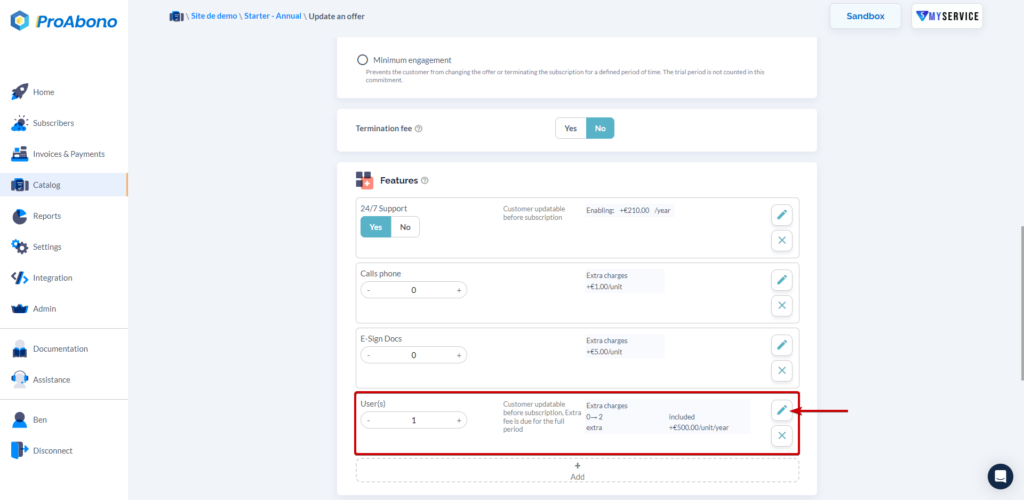 The feature currently has 2 included "User(s)" (thus included in the base price of the offer) and a unit price of €50 for additional quantity.
We will modify this configuration:
From now on,
The included quantity of collaborators is 3.
A first tier charges collaborators €10 per unit up to 10 collaborators.
A second tier charges collaborators €8.50 per unit starting from the 11th and up to 20 collaborators.
A final tier charges collaborators €7 per unit starting from the 21st.
For each tier, it is possible to customize the pricing calculation.
Per unit
Per batch of x units
Fixed fee
Related articles
-> Tiered Pricing
-> What is the difference between tiered pricing and volume pricing?"