Procedure
1) Go to the subscription to be modified.
Click on "Subscribers" from the main menu.
Search for the subscription from one of the pre-filtered lists or using the search bar.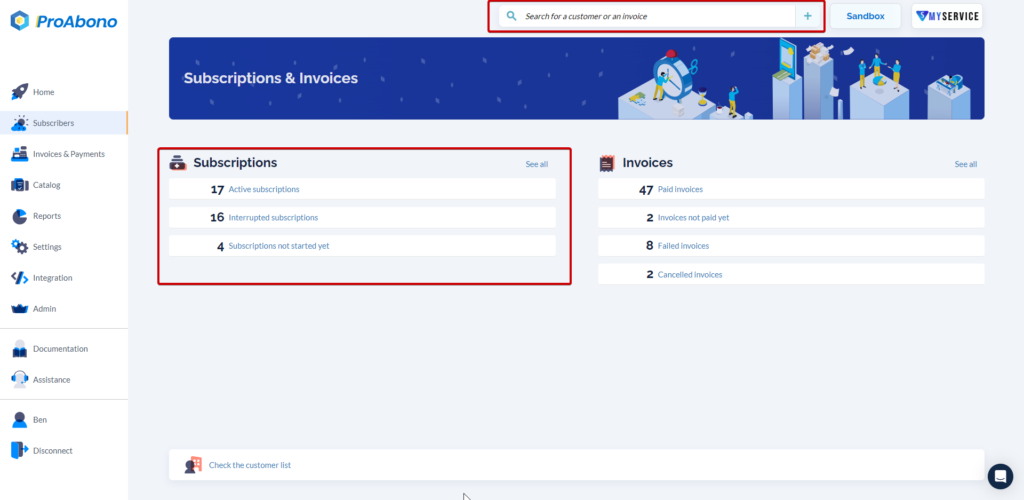 2) Access the modification form
Once on the subscription page:
Open the "Action" menu.
Click on the "Update" button.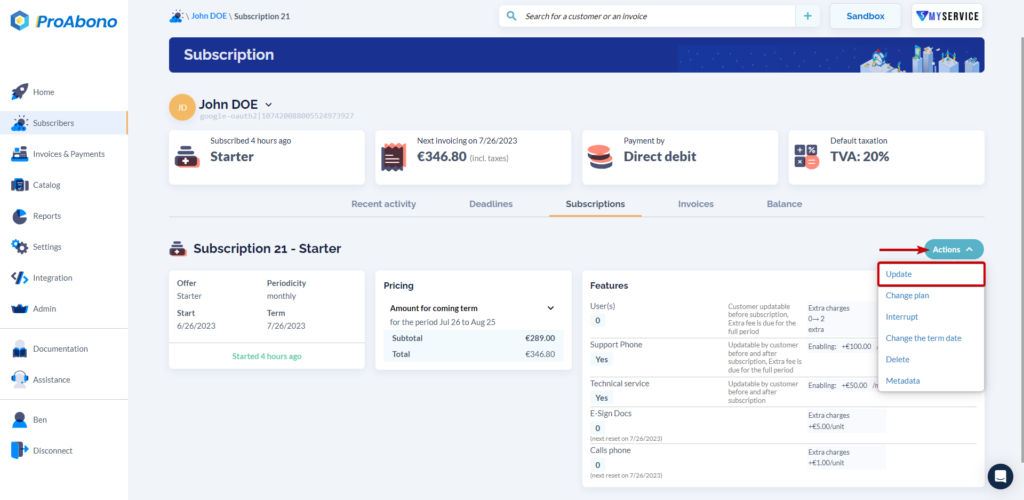 3) Make the desired modifications
Once on the subscription editing form, scroll down to the "features" tile.
If you want to add a characteristic
Click on the "+ Add" button.
Then search for the desired characteristic.
Click on one of the search results to access the configuration step for that characteristic.
Note: If the desired characteristic does not exist yet, you can also create it on the fly.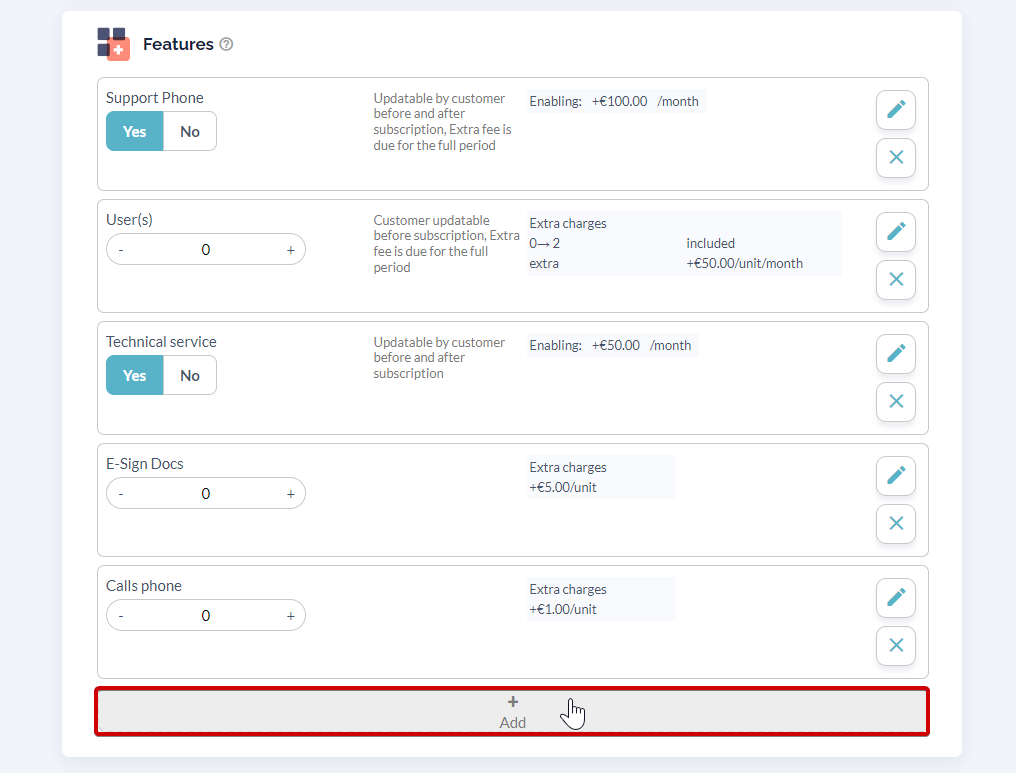 If you want to edit a characteristic
Click on the "Edit" button (pencil icon)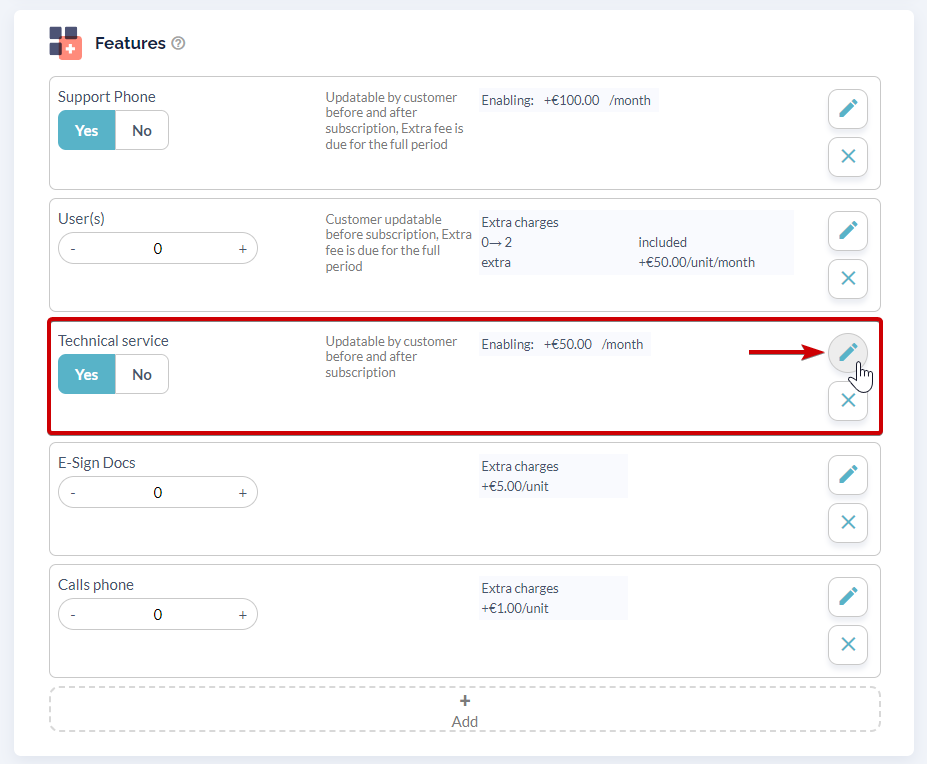 You will then access the feature editing menu where you can make all the desired modifications.
For more information on editing a feature,
click here
If you want to delete a characteristic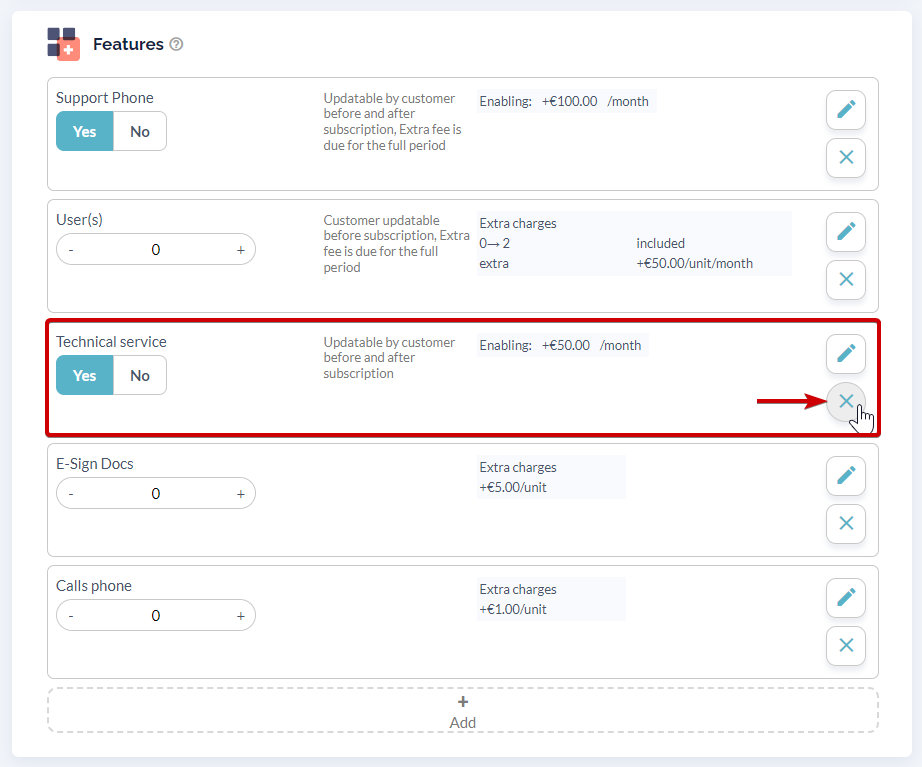 4) Validate to confirm your modifications
Simply click on "Save" at the bottom of the page.
Attention: The modifications to the characteristics will only be applied once you have saved the entire subscription.