If you need to sell your offers in several languages, it is quite easy to translate all your offers.
3 steps :
Pick an offer
Select the language
Translate the Offer title, Offer HTML Title and the Offer description
1 – Pick an Offer
From the backoffice, Menu "Catalog", click right on the traduction's logo.
Submenu "Offers", select an offer.

2 – Select the language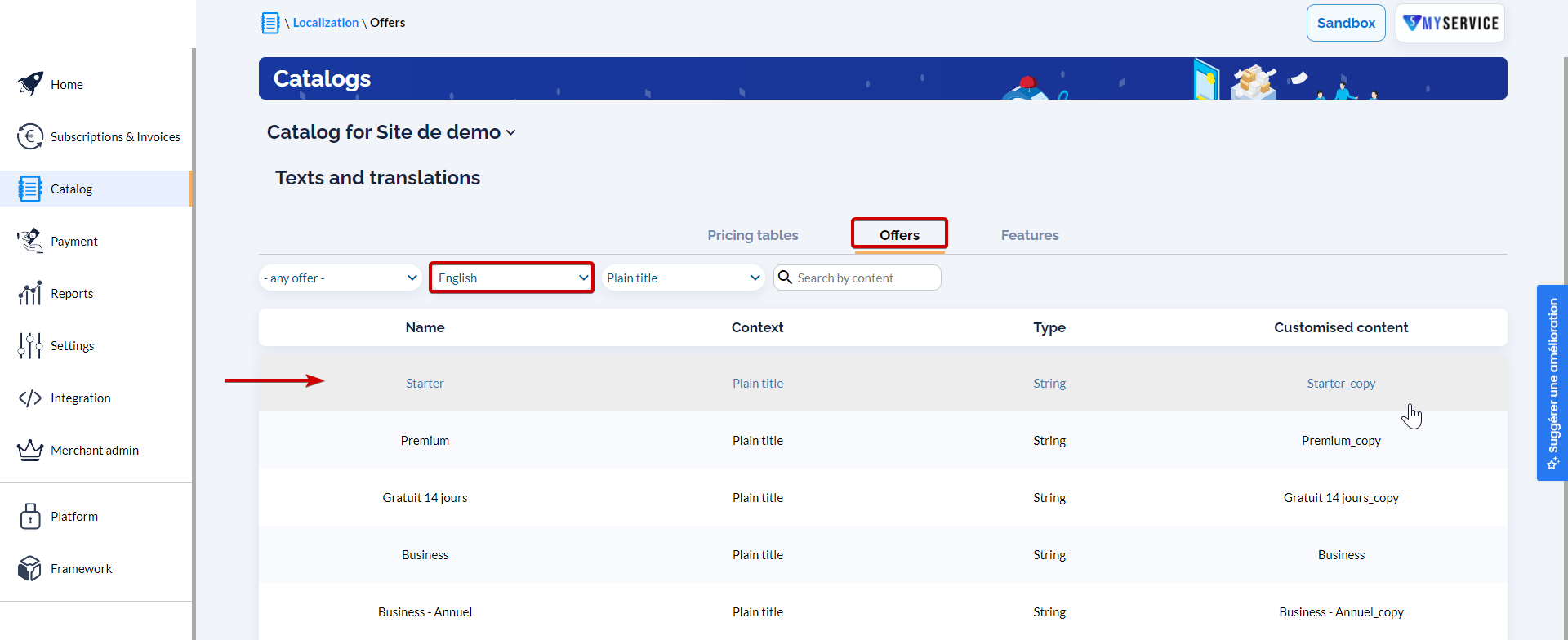 3 – Translate
Translate only what you want : offer title, offer HTML title or description.

You can easily switch to an other offer to translate.
Notice : For technical reasons of performance, changes are delayed on the hosted pages.