Context
The offer change at renewal or end-of-period offer change is a feature that allows scheduling an offer change during the next subscription period renewal for the customer.
By default, this settings is not activated. However, you can activate it at any time from the global settings in your back office.
Procedure
1) Go to the Settings.
To do this, click on:
"Settings" in the navigation menu
The "Hosted Pages" section
Customer Portal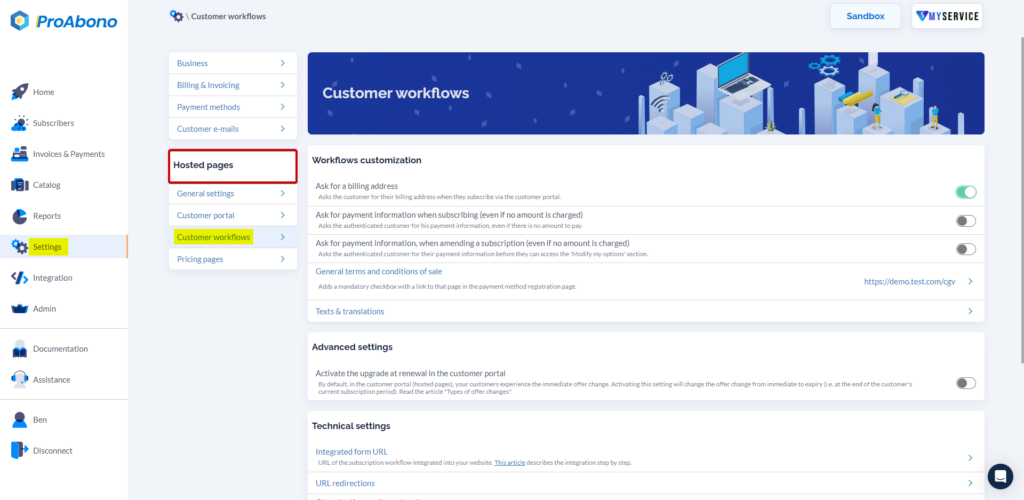 2) Force upgrade at renewal in hosted pages
Several settings are available. You will find the desired setting in the "Advanced Settings" section:
Force upgrade at renewal in hosted pages
Once this setting is enabled (the activation button should be green), all customers on the relevant segment, whether they are existing or new, will be offered the upgrade at renewal instead of immediate upgrade.
When you opt for an upgrade at renewal model, you ensure continuous management of the subscription lifecycle. You simplify billing by setting aside any proration calculation.