Context
If you have followed our recommendation by integrating the customer portal into your website, new customers will be created automatically. However, you still have the option to add a customer from the Back-office.
Procedure
1) Access the offer catalog
Click on "Catalog" from the left menu.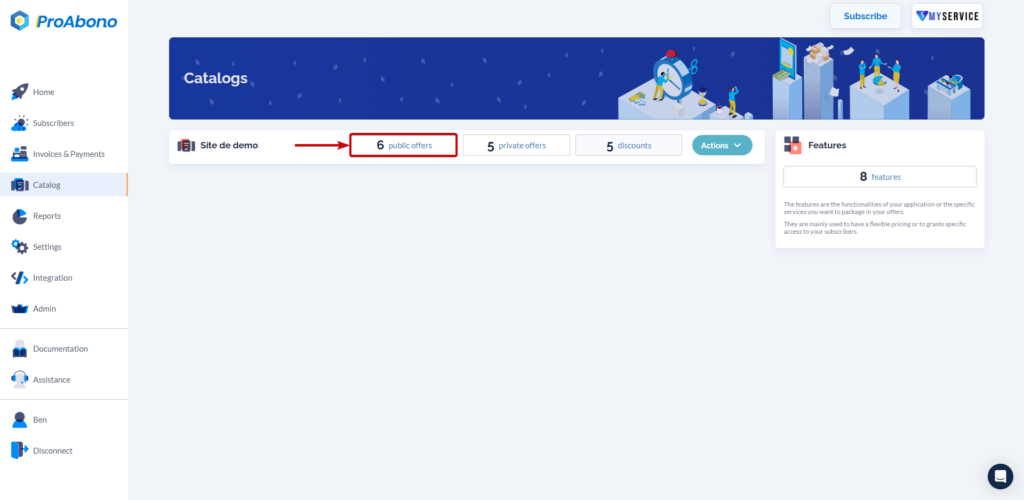 2) Open the modification form
Click on the small edit button (pencil) of the relevant pricing table.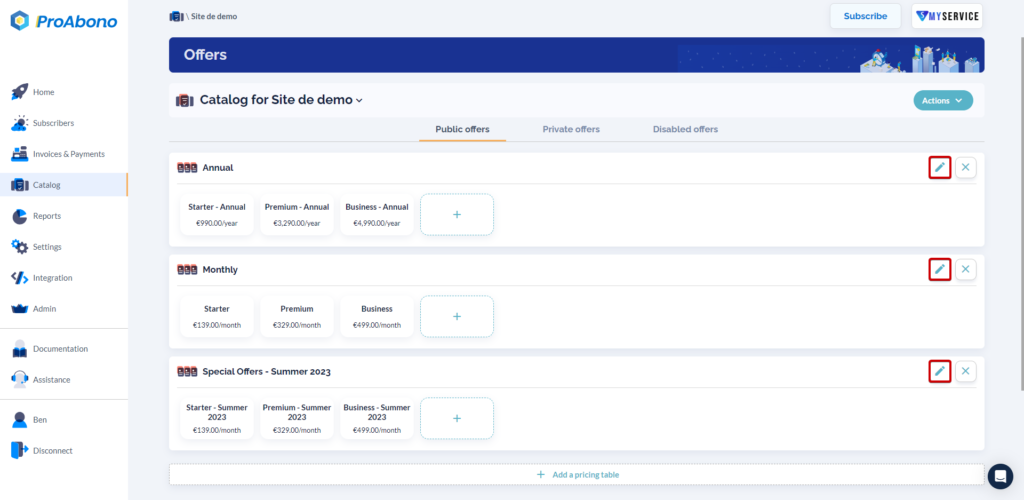 3) Modify what you want
Name and Technical reference
Is it visible?
Choose the offers that will be presented through this pricing table.
For further information