Context
If you want to learn more about the pricing tables.
Procedure
1) Access the offer catalog
From the main menu, click on "Catalog".
Then select the segment and offer type you want to create by clicking on the corresponding tile. (e.g., Demo Site > "Public Offers")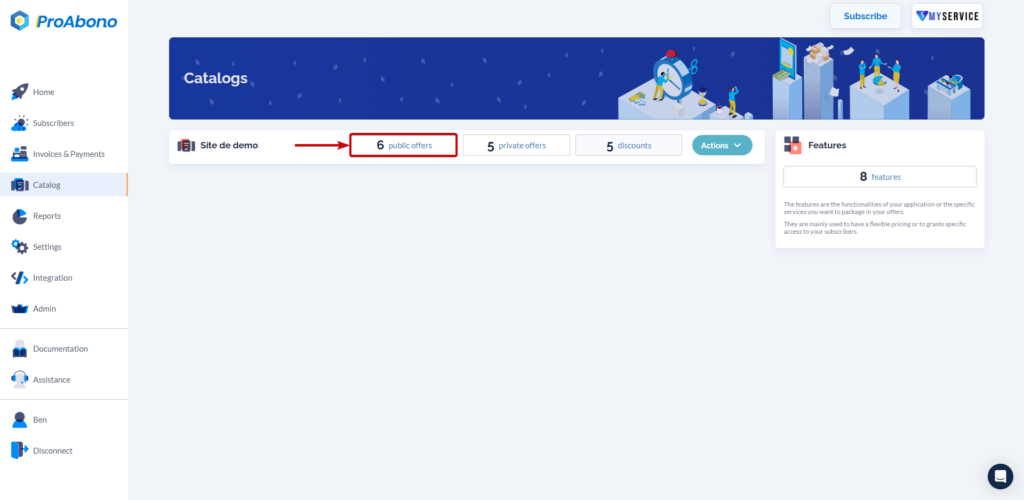 2) Open the creation form
Click on the "+ New pricing table" button.
3) Configure your pricing table
Customize how you want to present your offers through hosted pages by choosing the visibility of the pricing table and the display order of offers within the table.
Note: By default, a pricing table is visible on hosted pages (for your users/customers).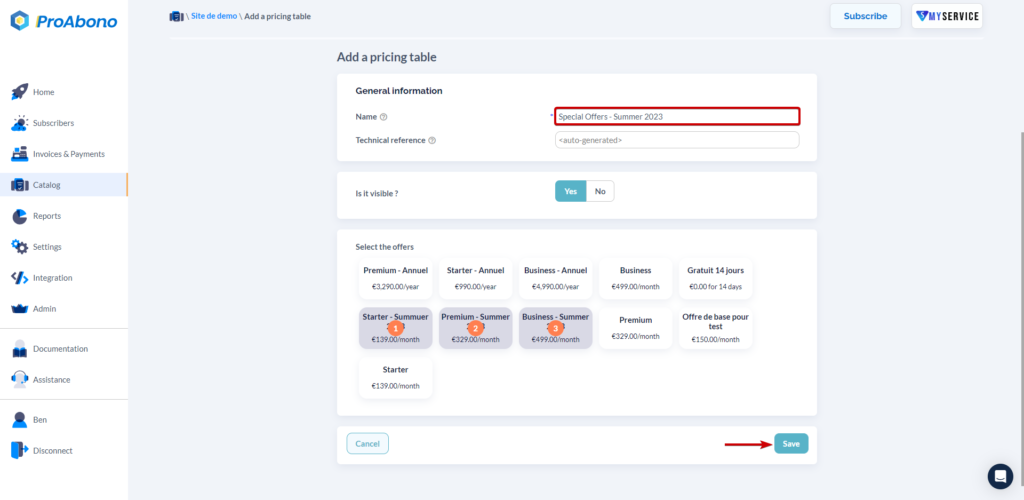 4) Save the form
Simply click on "Save" to finalize the creation.
If everything went well, the new pricing table will appear on the presentation page of your catalog.