Context
In order to automate processes, it is recommended to encourage your customers to use one of the following payment methods: Credit Card (CB) or SEPA Direct Debit.
However, if you have customers who pay by check, bank transfer, cash, money order, etc., simply let us know and ProAbono will send them the invoices by email according to the agreed terms.
Attention! It is your responsibility to inform us of each observed payment in order to mark the invoice as "
Paid
".
To do this, follow the procedure: How to record payment for an invoice?.
Procedure
1) Go to the customer's profile
Click on "Subscribers" in the left menu.
Type the customer's name in the search bar.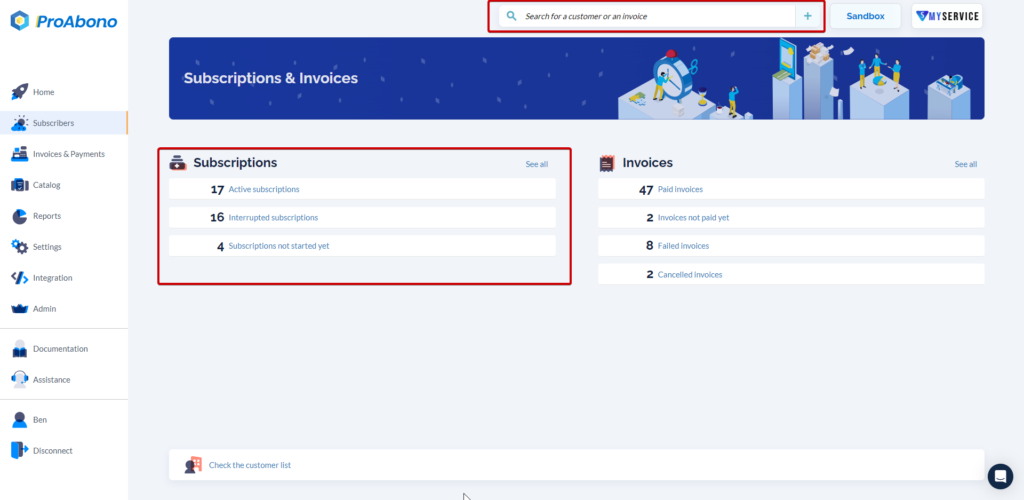 2) Access the modification form
Open the "Actions" menu by clicking on the "chevron" to the right of the customer's name.
Then click on the "Edit" button.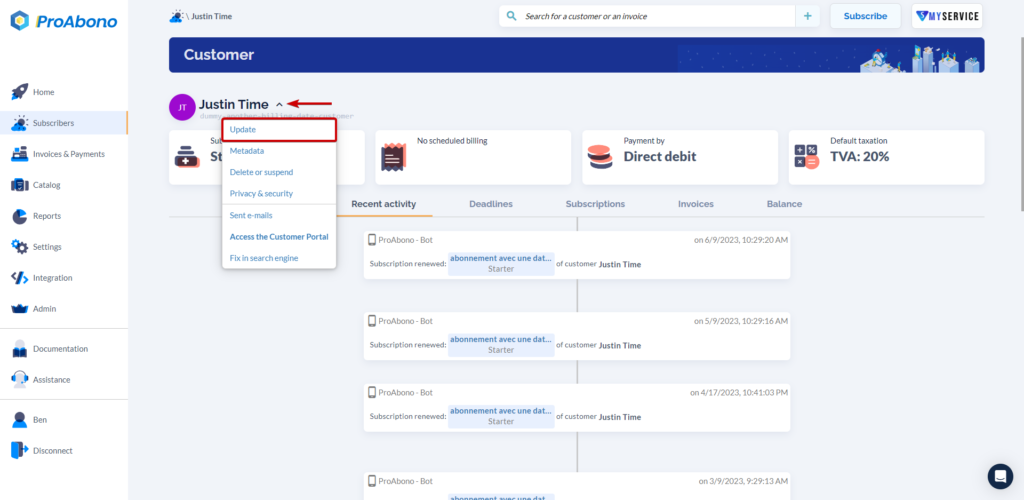 3) Modify the payment method
Once on the modification page:
Scroll down to the "Payment Method" section.
Click on the "Offline" payment method.
Specify the type of payment.
4) Save the form
Simply click on "Save" to apply your modifications.
If everything went well, you can see the selected payment method on the customer's profile in the designated section.