Context
If you want to clean up your data, you have the option to delete a customer, but please note that you can only perform this action if the customer has no associated invoices.
Indeed, for legal reasons, once a customer is associated with an invoice (whether it's from a subscription or manually generated), we must keep a record of it.
Procedure
1) Select the relevant customer
Click on "Subscribers" from the left menu.
Then click on the search bar to find your customer.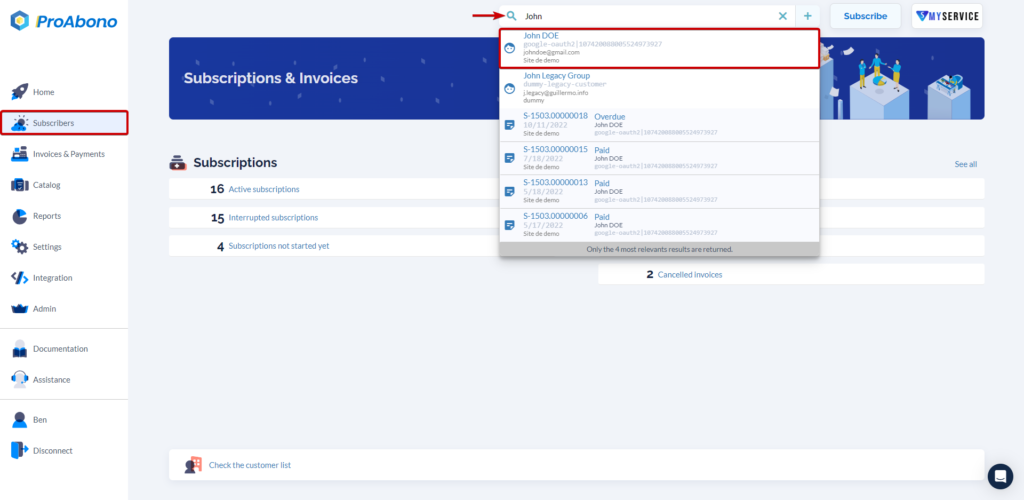 2) Delete the customer
Open the Action menu (chevron).
Then click on "Delete or Suspend".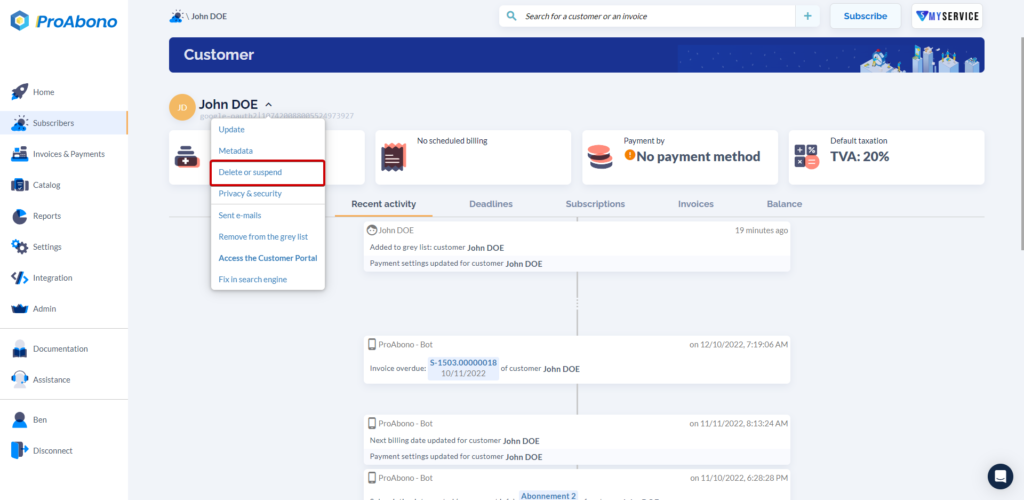 3) Confirm your deletion
All you have to do is click on "Delete" among the various choices provided.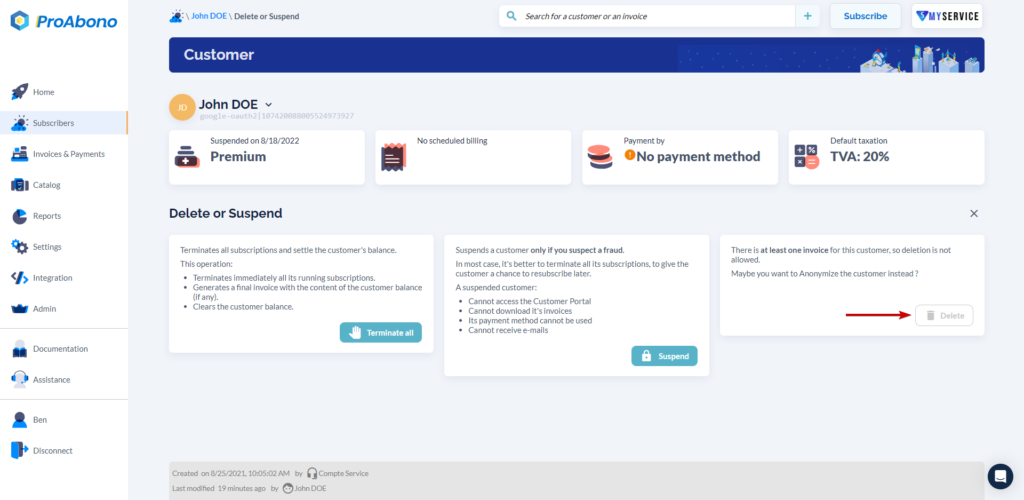 A validation pop-up appears to finalize the deletion.
Click on the "Yes, I'm sure" button.
Note: If your customer has already had a paid subscription and associated invoices, they cannot be deleted (see example above).
If everything went well, you will receive a message informing you that your customer has been permanently deleted.
For further information