Context
If you want to learn more about discounts.
Procedure
1) Access the dedicated section
Click on "Catalog" from the left menu.
Then click on the "discounts" tile of your choice segment.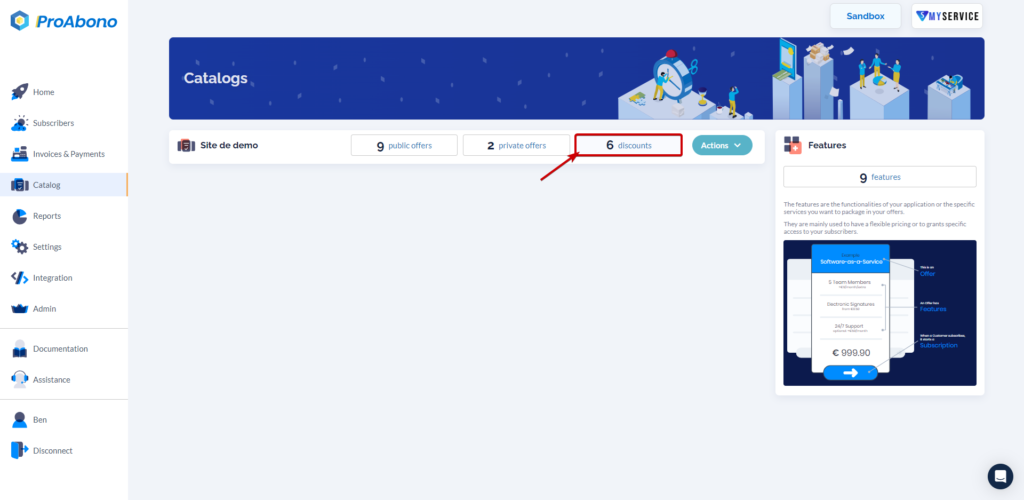 2) Open the creation form
Once on the page listing the discounts:
Open the "Action" menu and click on the "New discount" button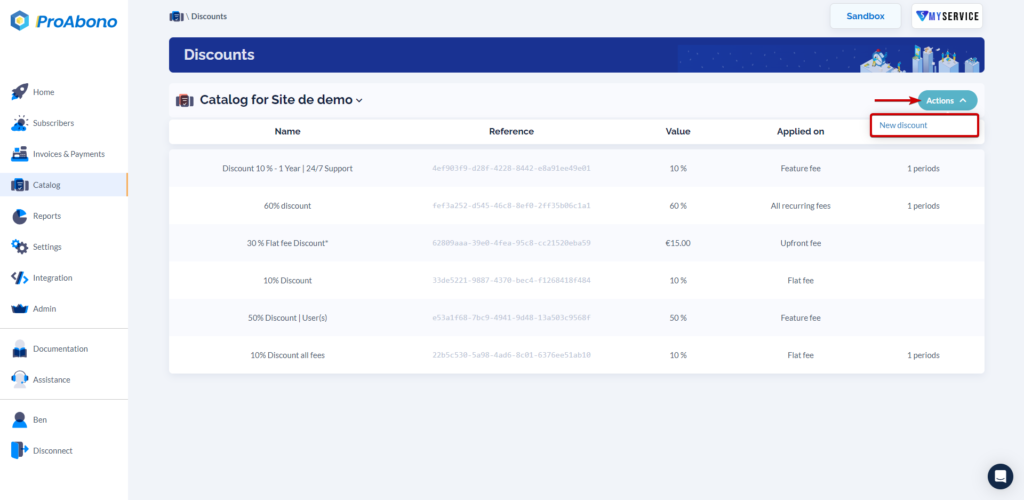 3) Fill in the form
Provide the information related to your discount:
The name and technical reference
The type of discount (fixed amount or percentage)
The duration of application
etc.
Follow the form step by step.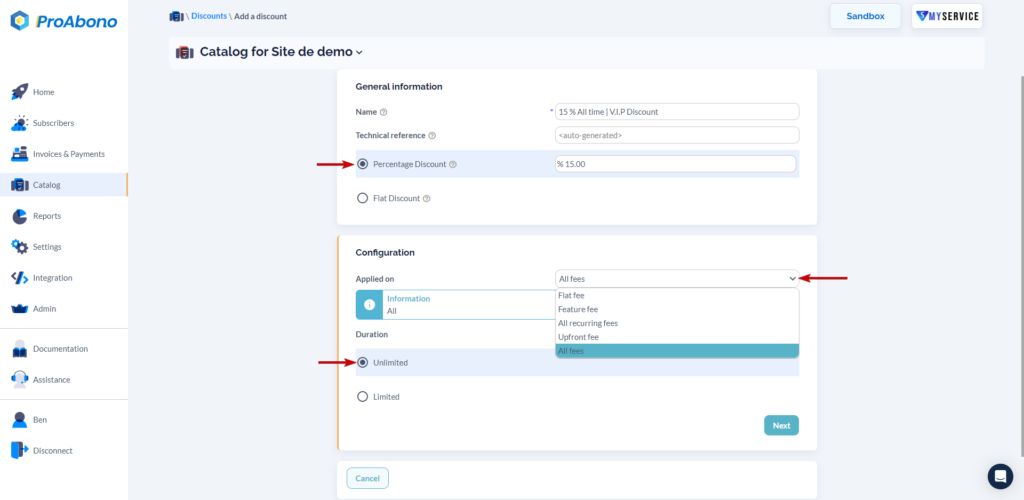 4) Validate the form
Simply click on "Save" to finalize its creation.
If everything went well, the new discount will appear on the page listing all your discounts.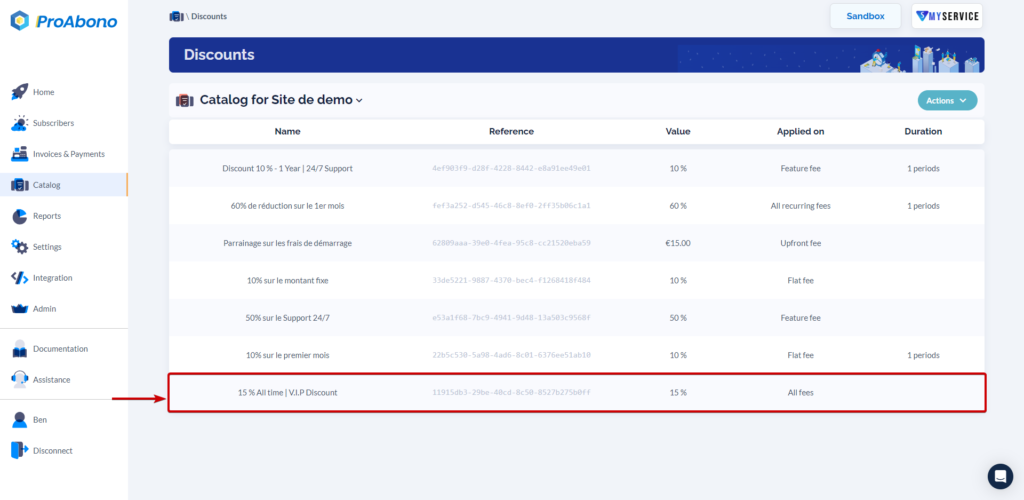 For more information