Context
In the context of using ProAbono, you have the ability to add agents to grant them access to the ProAbono back office.
These agents will have their own personal access with a username and password that they will determine during the addition process.
In a later stage, it will be possible to define a specific rights profile for each agent if needed.
Procedure
1) Go to the Admin section
Click on the "Admin" button from the left menu.
Click on the "Agents" section.
2) Access the invitation form for a new agent
Click on the "Action" button on the page listing all the existing agents in your ProAbono business.
Click on "Invite an agent"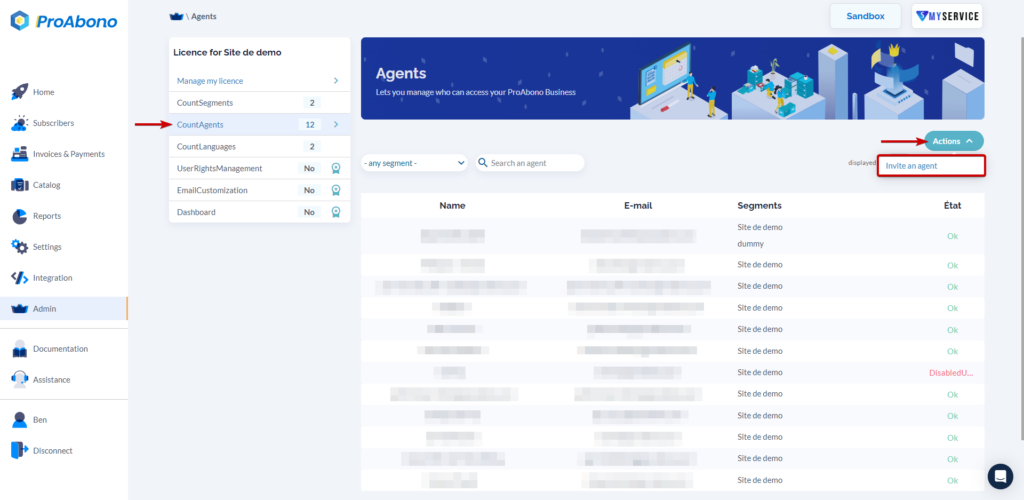 3) Invite an agent.
Once in the invitation form, you just need to:
Fill in the "Email" field, which will serve as the login identifier for the ProAbono back office.
Fill in the "Full Name" field to easily identify the new agent.
Select the segment(s) that the new agent will have access to.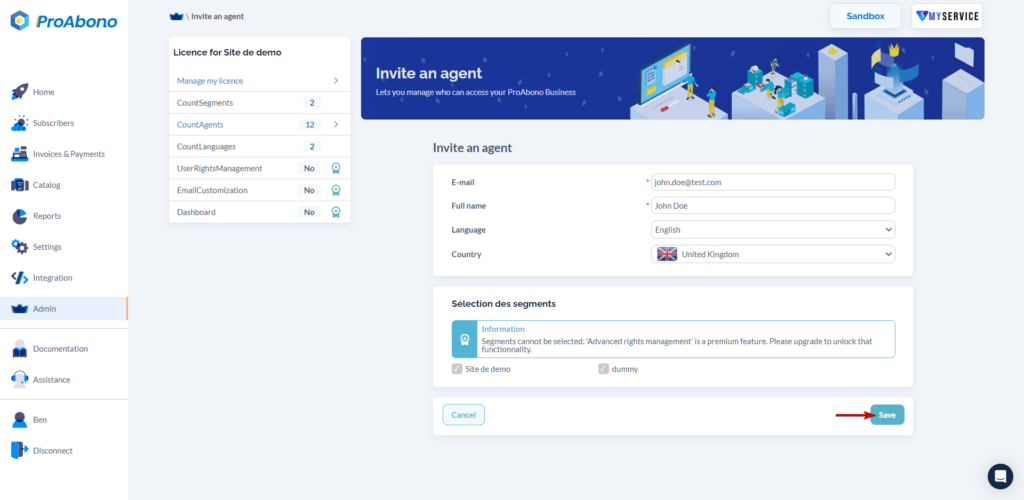 4) Confirm
Simply click on the "Save" button at the bottom of the page to confirm the creation of the new agent.
Note: An estimation is provided to inform you of the cost of adding a new agent. Depending on your ProAbono subscription, creating a new access may incur charges. For more information on this, click on "Manage my license" to see the details of your subscription.