Context
If you want to learn more about
Webhooks
.
Procedure
1) Select the webhook to edit
Click on "Integration" from the left menu.
Then click on "Webhooks Configuration".
And click on the line corresponding to the desired Webhook.
2) Access the status change page
Click on the line showing the status ("Disabled") to access the status change page of your Webhook.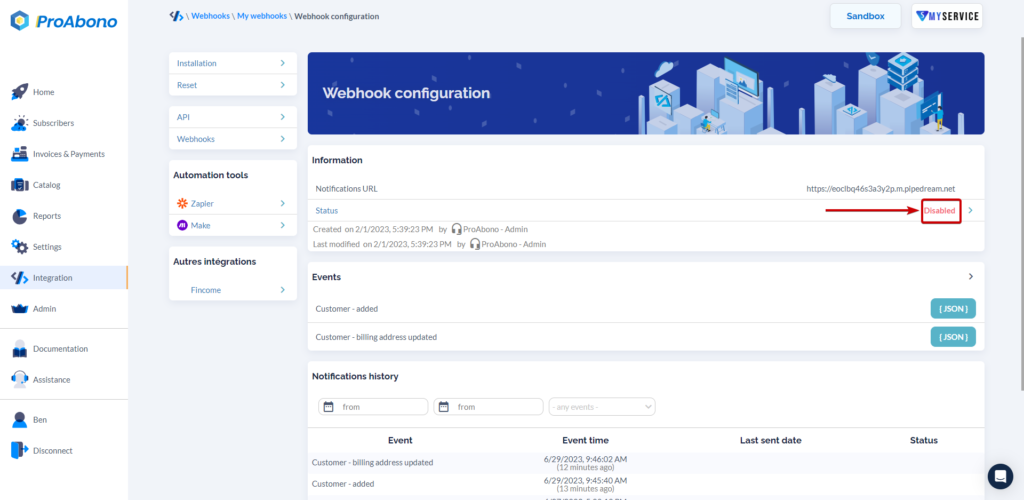 3) Reactivate the webhook
Click on the "Activate webhook" button to reactivate the notifications sent to the defined URL.