Context
There are several ways to install an extension on a WordPress site:
– Via FTP
– Via the Backoffice of your WordPress site in the "Extensions" section.
This article presents only the procedure for installation via the backoffice.
Procedure
1) Installing the ProAbono Extension
To download the ProAbono extension, please follow these steps:
Log in to your WordPress site to access the backoffice features.
Click on the "Extensions" section.
Add a new extension.


In the search bar, enter "ProAbono" to find the extension that will allow you to install ProAbono among the different available extensions.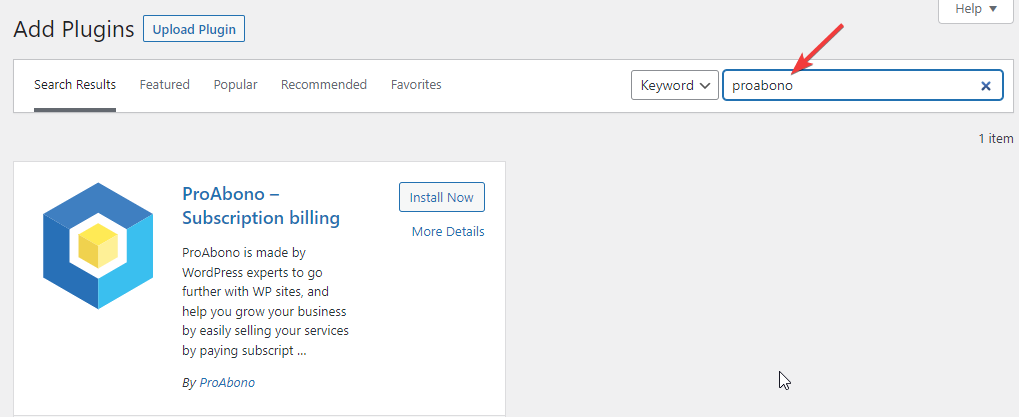 Click on the "Install" button. Wait a moment for the installation button to display "Activate".
Then click on the "Activate" button to start configuring the newly added extension to your WordPress site.
2) Configure the ProAbono Extension
Now that you have activated the ProAbono extension on your WordPress site, a new icon appears in the main left menu.
Click on the ProAbono extension.
Click on "Settings" to open the configurable elements of the extension.

Enter the required API authentication fields:
– "Agent Key",
– "API Key",
– Business Id,
– Segment Reference,
– "WordPress Widget Secret Key"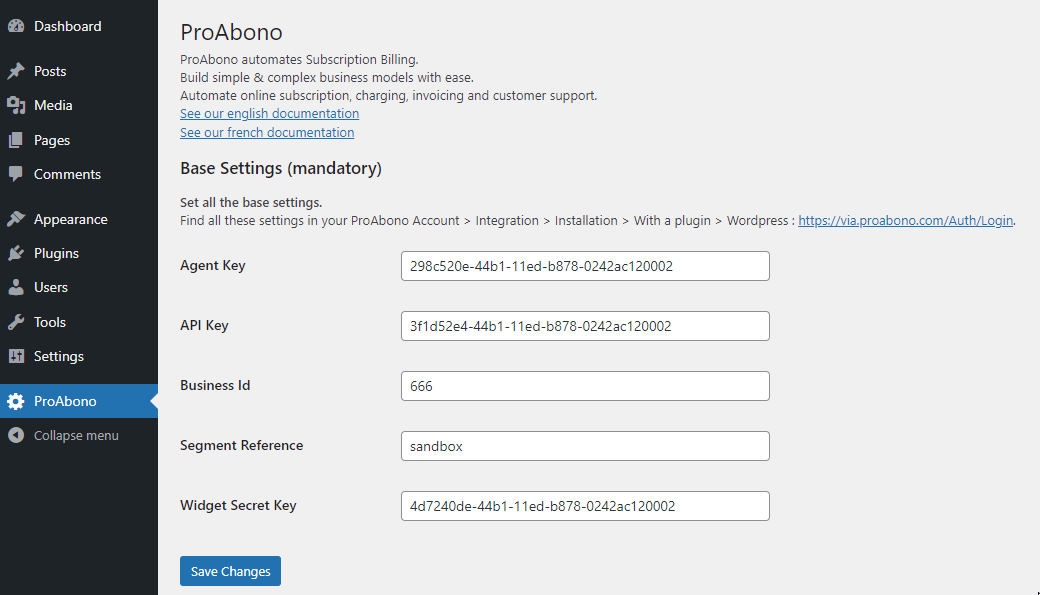 Log in and go to the Integration section in the left menu > Installation > With a Plugin > WordPress.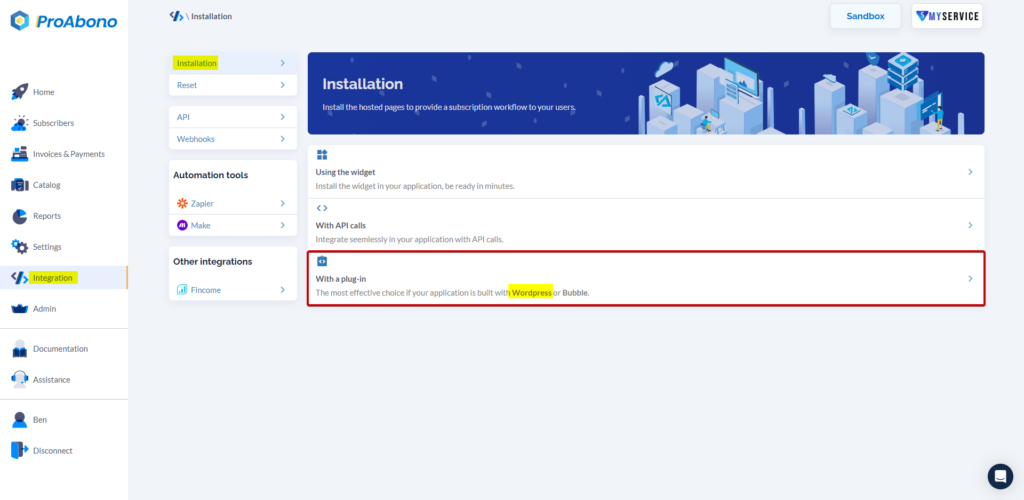 All thoses elements can be retrieved from your ProAbono environment.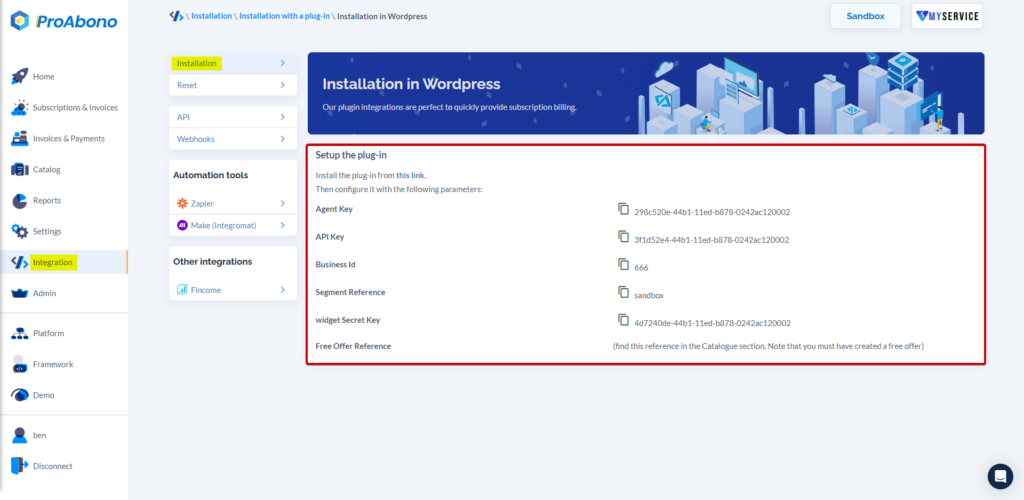 Optional:
You can also enter the "Free Offer Reference" field, the reference of an offer that corresponds to your test offer.
Note : You can find the technical reference of this offer directly in the ProAbono backoffice, on the detailed offer page.
Indeed, this allows you to model a user account creation workflow from a "Free Trial" button.
Now that these elements are configured, let's move on to the step that allows your users to create an account on your WordPress site.