Context
If you want to learn more about
Webhooks
.
Procedure
1) Select the Webhook to edit
Click on "Integration" in the left menu.
Then click on "Webhook configuration".
Then click on the line corresponding to the desired Webhook.
2) Access the status change page
Click on the line displaying the status ("Active") to access the status change page of your Webhook.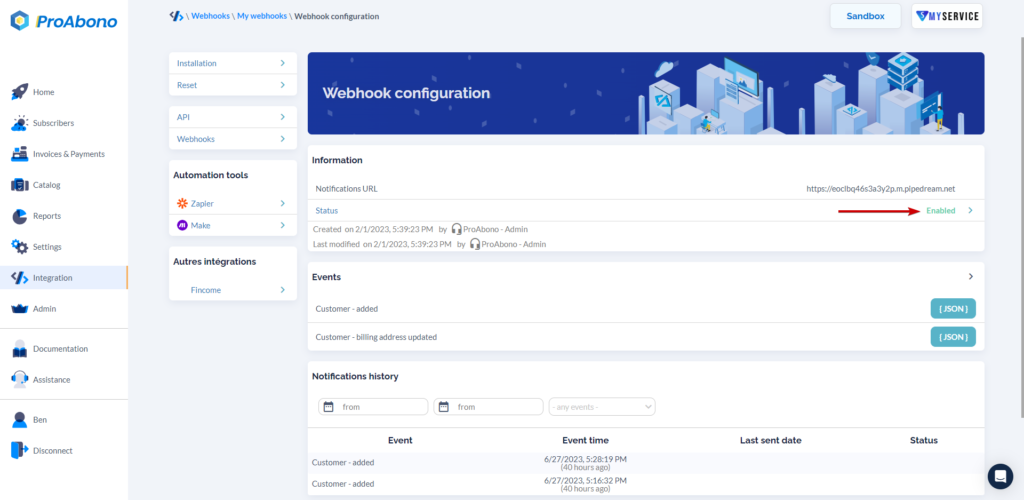 3) Permanently delete the webhook
Click on the "Delete webhook" button if you want to permanently delete the webhook. You will no longer have access to the associated notification history. This action is irreversible.