In the backoffice, in the 'Invoices' page, it is possible to filter invoices according to:
a range of invoice issued dates,
a range of invoice payment dates,
an Invoice State (Paid,…),
a Customer Reference,
a Customer Name or Email,
…
To export/extract its data into CSV file or a PDF file, just click the "Action" Button on the right.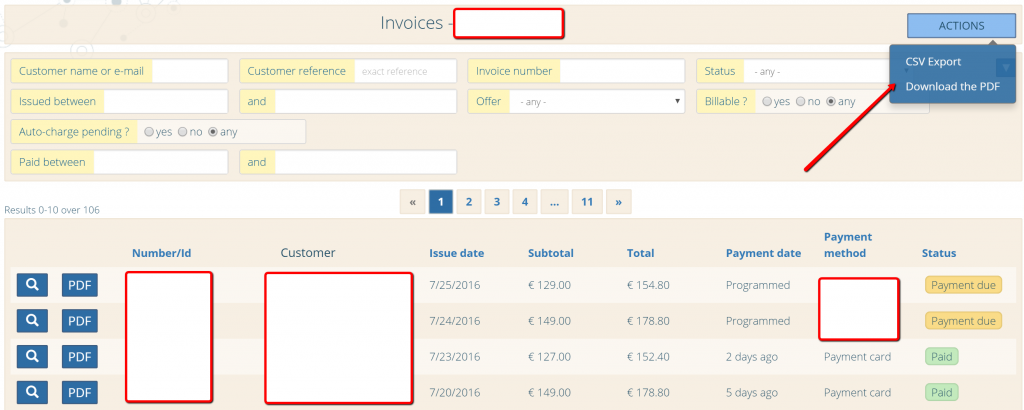 Afterwards you can import data into your accounting software.
Note: it is possible to give access to your accountant so he could retrieve him invoices. To do this, simply add an agent.