There are 2 ways to change the renewal date of a subscription:
from the backoffice
with the API
Notice: The Renewal Date is Not the next Billing Date of the Customer. It is just the date when the subscription will be renewed for a new period.
1 – How to Change the Renewal Date of a Subscription from the Backoffice
On the detailed page of a Subscription, click on "Update" button or "Update" menu.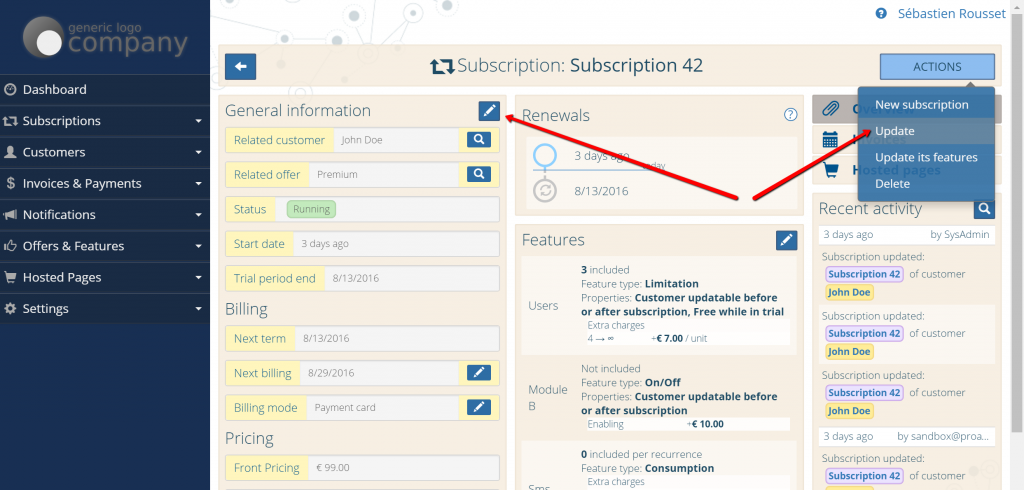 Click on the "Next Term" field. Pick a new date.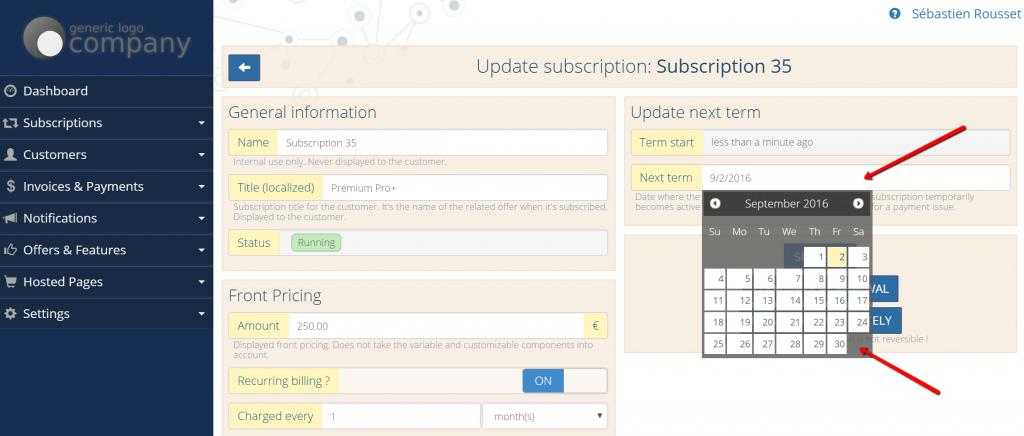 Save the new renewal date.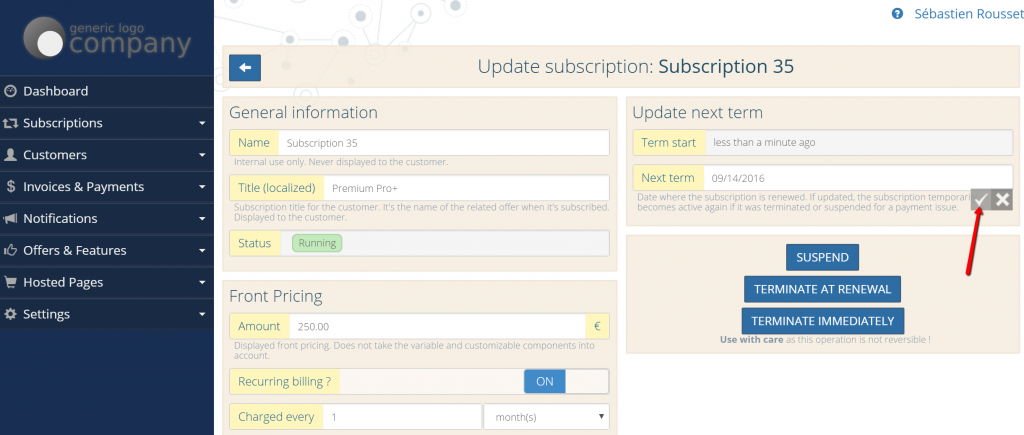 2 – How to Change the Renewal Date of a Subscription with the API 
Changing the Renewal Date of a Subscription can be done with the following request :

PUT /Sub/Subscriptions/{Id}/DateTerm
"2018-08-02T16:40:34+00:00"
See more at: https://docs.proabono.com/api/backoffice/#update-a-subscription