The Customer Portal of ProAbono lets your customer to
see your offers,
see, update, upgrade theirs subscriptions,
download their invoices,
update their billing information, payment information.
Actions
Create a page in your WordPress and named it "My Subscriptions"
Select Text Tab of the Editor (Not Visual Tab)
Add the following script and the shortcode [PA-customerportal] and Save.

[PA-customerportal]
Result
In the example, the user already has a running subscription. If your user does not have any running subscription, the Customer Portal will show your offers which were created in ProAbono.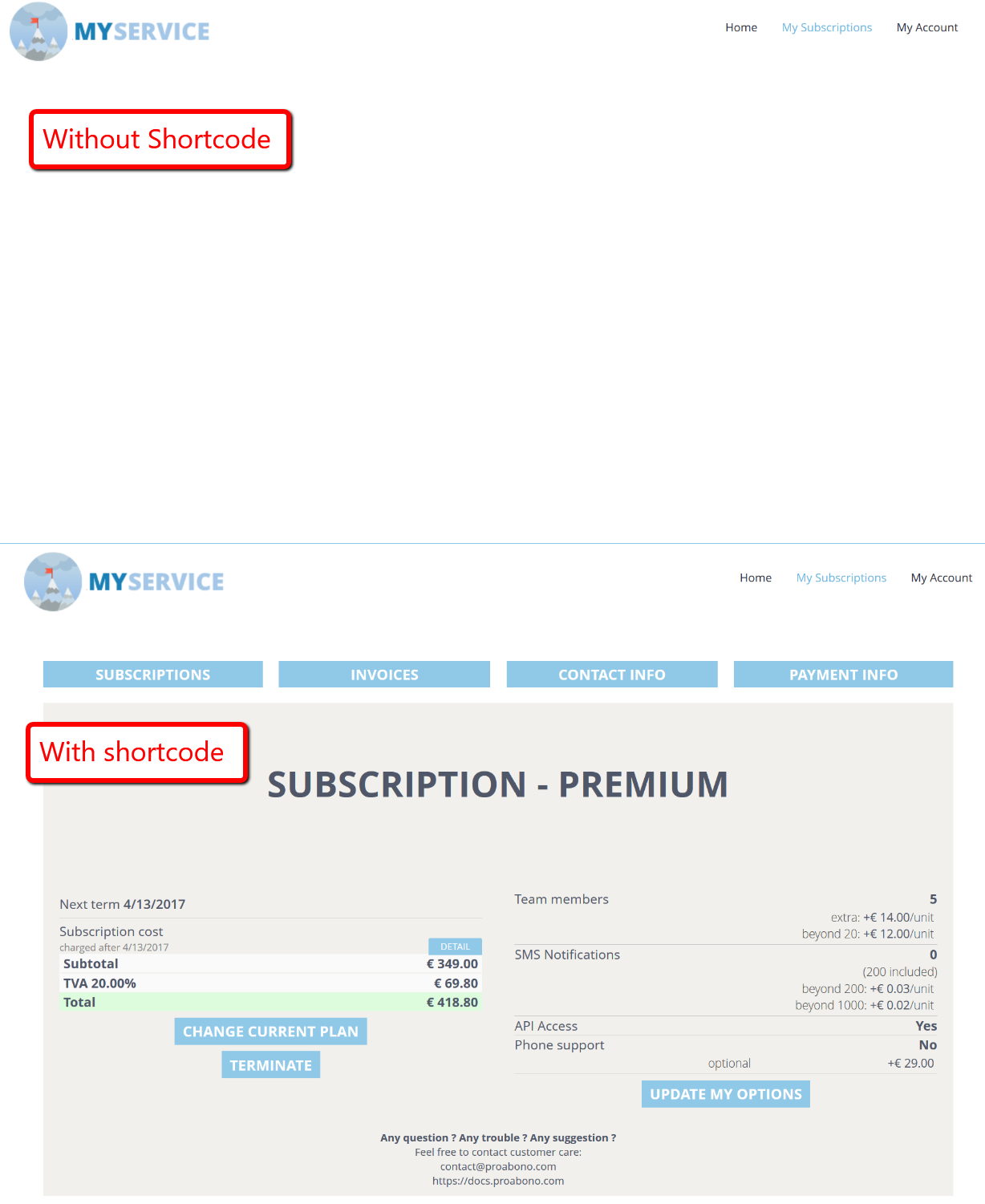 Let's display your Offers in your Homepage. Continue →