With UserMeta Pro, it is quite easy to create a signup form and display it in a page.
Plugin Intallation & Setup
Install on your WordPress site the UserMeta Pro plugin.
Then Activate it from the plugins page.
Go to the UserMeta settings section.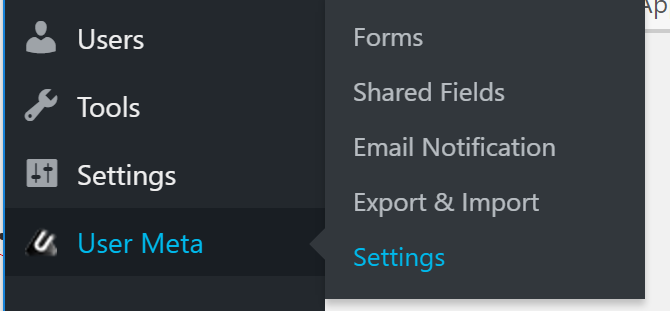 Login Settings
Go the UserMeta Login Tab.
Select User login by Email.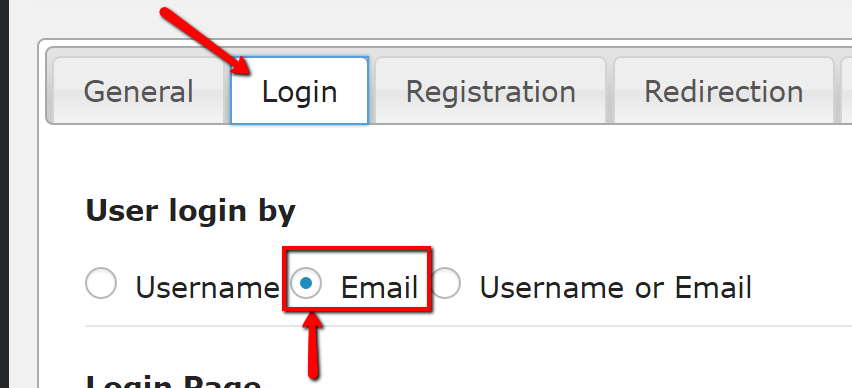 Registration Settings
Go the UserMeta Registration Tab.
Select User auto activation.
(User will be activated automatically after registration.)
Check Auto login after registration.
(User will be automatically logged in after registration.)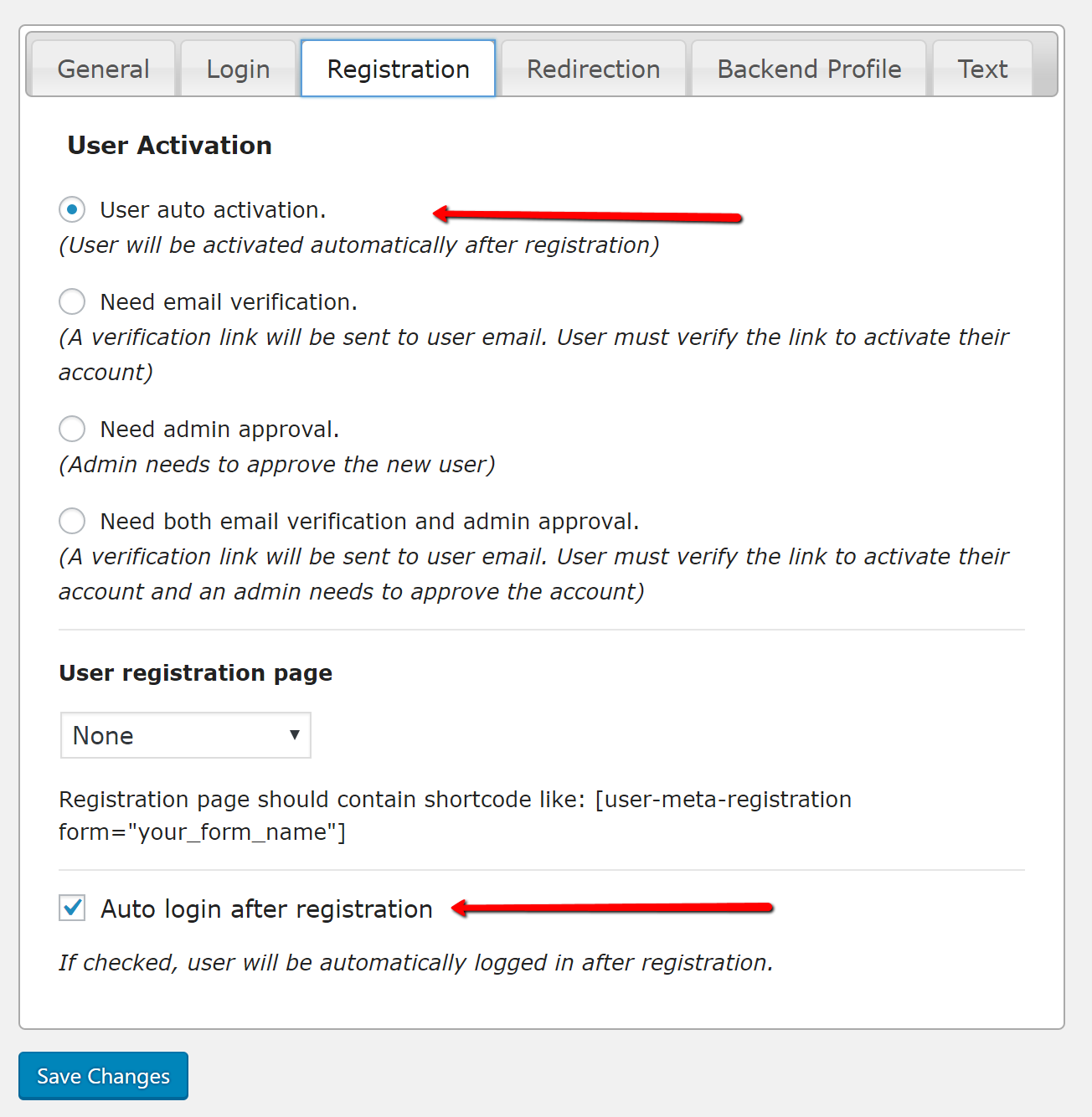 Redirection Settings
Go the UserMeta Redirection Tab then select Subscriber Tab.
For "Login Redirection", select Custom URL. Type the URL of the page "My Subscriptions" created previously.
For "Logout Redirection", select Home.
For "Registration Redirection", select No Redirection.
Registration form and page
Create a form.

Click on UserMeta > Form
Then click "Add New"
Type the name of your form. For example : "registerform".
Add all fields you want. At least add the fields "Email" and Password form the "WordPress Default Fields" section. If additionnal fields are required for your business (like a complete billing address), see about User Data Synchronization with ProAbono.

Copy the Shortcode of the form you have just created.
Create a new page. Name it for example "Subscribe", "SignUp" or "Create an Account".
Paste the shortcode in the page and Save.
Result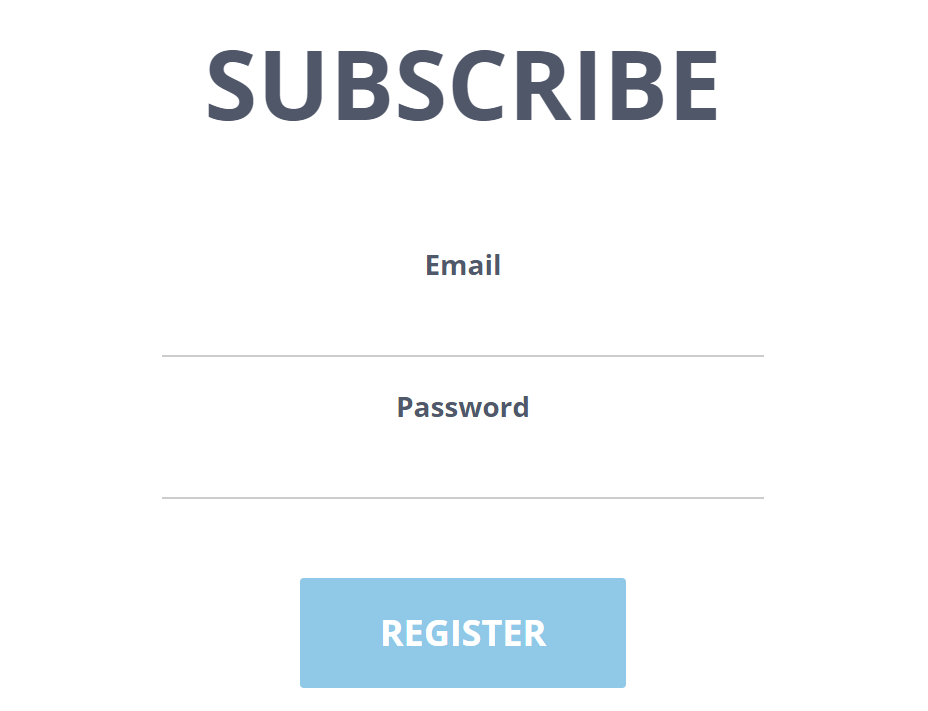 Let's change the menus for logged users. Continue →