When an invoice is created, ProAbono uses the latest known version of the customer billing information.
When the billing information of the customer is updated (via API, from the backoffice or the customer portal), ProAbono will not apply these changes to the invoices which have been created before the update.
This article describes how to refresh/apply the latest version of the billing information of a customer on a given invoice.
Example: The following invoice to recipient "John Doe" has the old billing address of customer John Doe.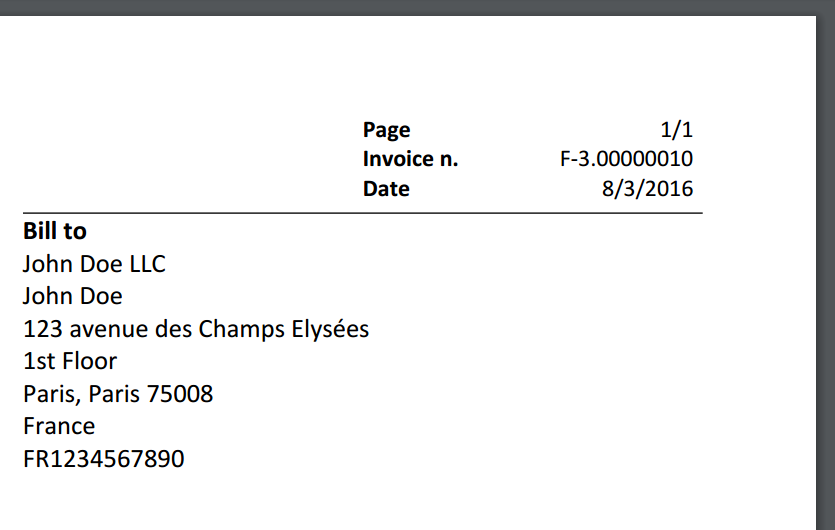 2 steps :
Pick an invoice
Refresh the customer billing address of the invoice
1 – Pick an Invoice
From the backoffice, Menu "Invoices & Payments", Submenu "Invoices", select an invoices.
Click on the "Action" button on the right and then click on "Refresh".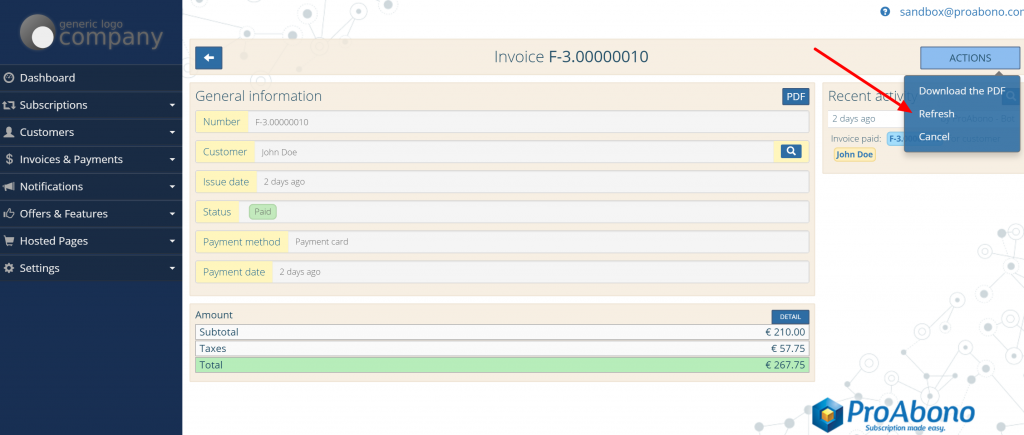 2 – Refresh the customer billing address of the invoice
On the Refresh page, ProAbono shows 2 billing addresses of the customer :
The billing address available when the invoice has been created,
The current billing address of the customer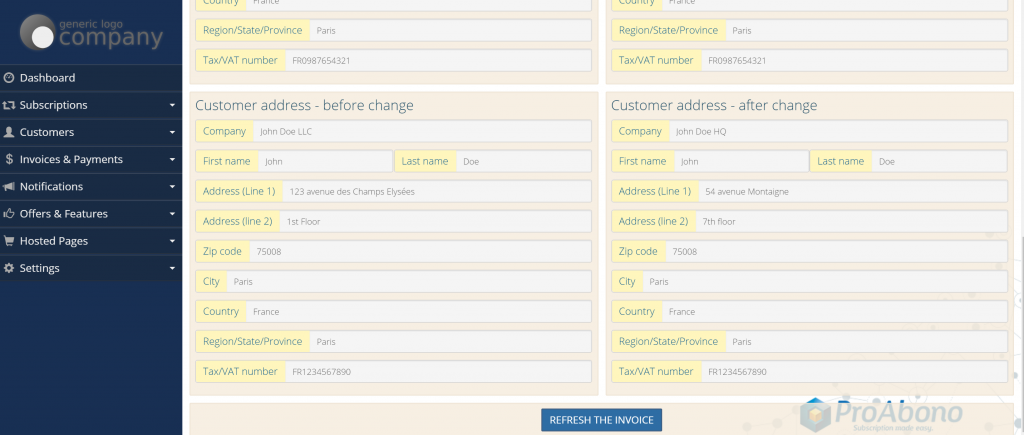 To replace the old billing address on the invoice by the current billing address, just click on "Refresh the invoice" button.
Once done, have a look to the PDF invoice.
Here is the result :