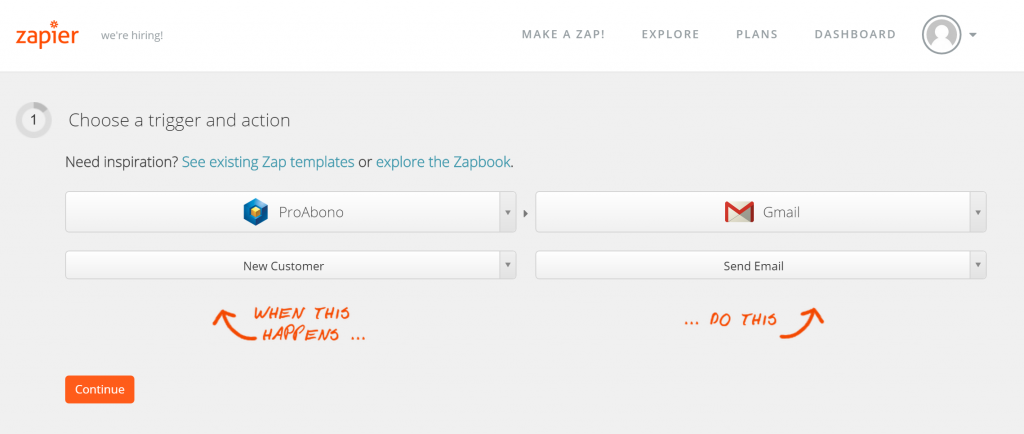 ProAbono is available on Zapier and will help you to connect ProAbono to hundreds of applications: Salesforce, Gmail, MailChimp, Highrise …
However, ProAbono is not visible in the list of available applications on Zapier.
ProAbono App is currently in private mode on Zapier, ie available upon request.
To use/see ProAbono on Zapier, click on the following link:
https://zapier.com/developer/invite/112787/82fd0e3a6bf12233608beae7adb44318/

Click "Accept Invites & Go To Dashboard".
Then you can find ProAbono in the list of applications available for your Zapier account.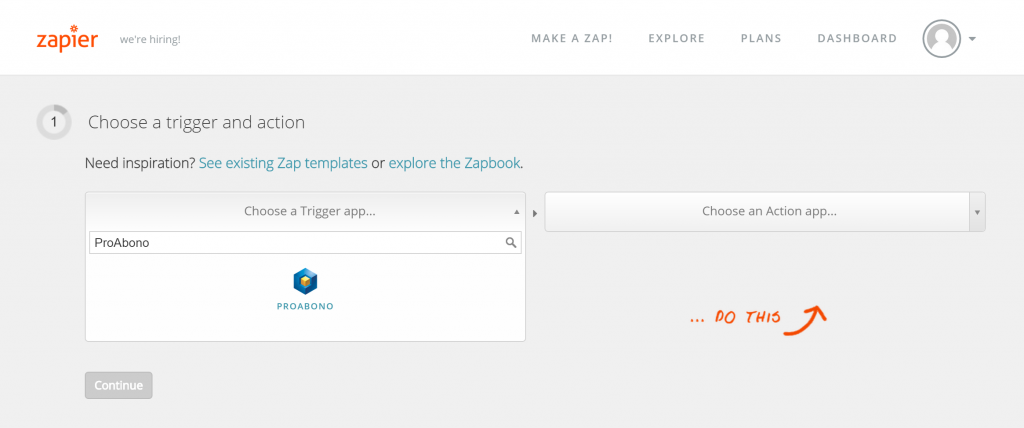 Note: If you can not find ProAbono, just wait 5-10 minutes. Zapier refreshs the list of applications at regular interval.