There are 2 ways to start a subscription for a customer paying via Wire Transfer, Checks or Cash:
from the backoffice
with the API
For all next invoices of this customer will be issued, you will have to set its invoices to "Paid" status when you receive a payment. See "
Mark invoice as paid
".
1 – How start a Subscription from the Backoffice for a customer via Wire Transfer
Create a new Subscription, set the payment method of the customer to finalize the subscription and start the subscription.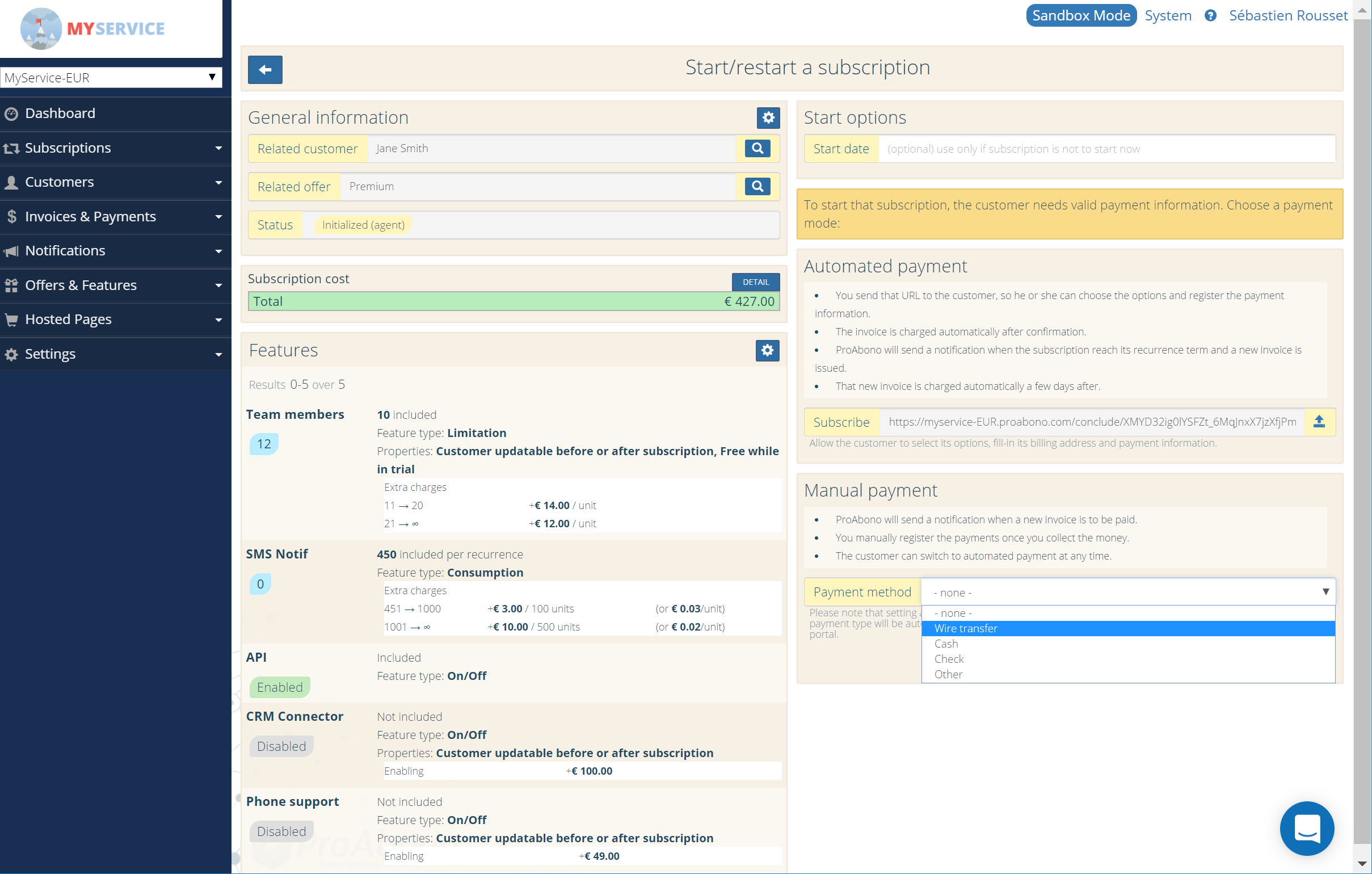 2 – How to Start a Subscription with the API for a customer via Wire Transfer
Updating Customer Payment Settings:
POST /v1/CustomerSettingsPayment?ReferenceCustomer=123456
{
"TypePayment": "ExternalBank",
"DateNextBilling": "2017-08-30T20:36:53.00Z"
}
See more at: https://docs.proabono.com/api/#update-payment-settings
Starting a Subscription:
POST /v1/Subscription/
{
"ReferenceOffer": "premium",
"ReferenceCustomer": "123456"
}
See more at: https://docs.proabono.com/api/#override-a-subscription