In the BackOffice, in the "Reports" section, click on the "Invoices" report.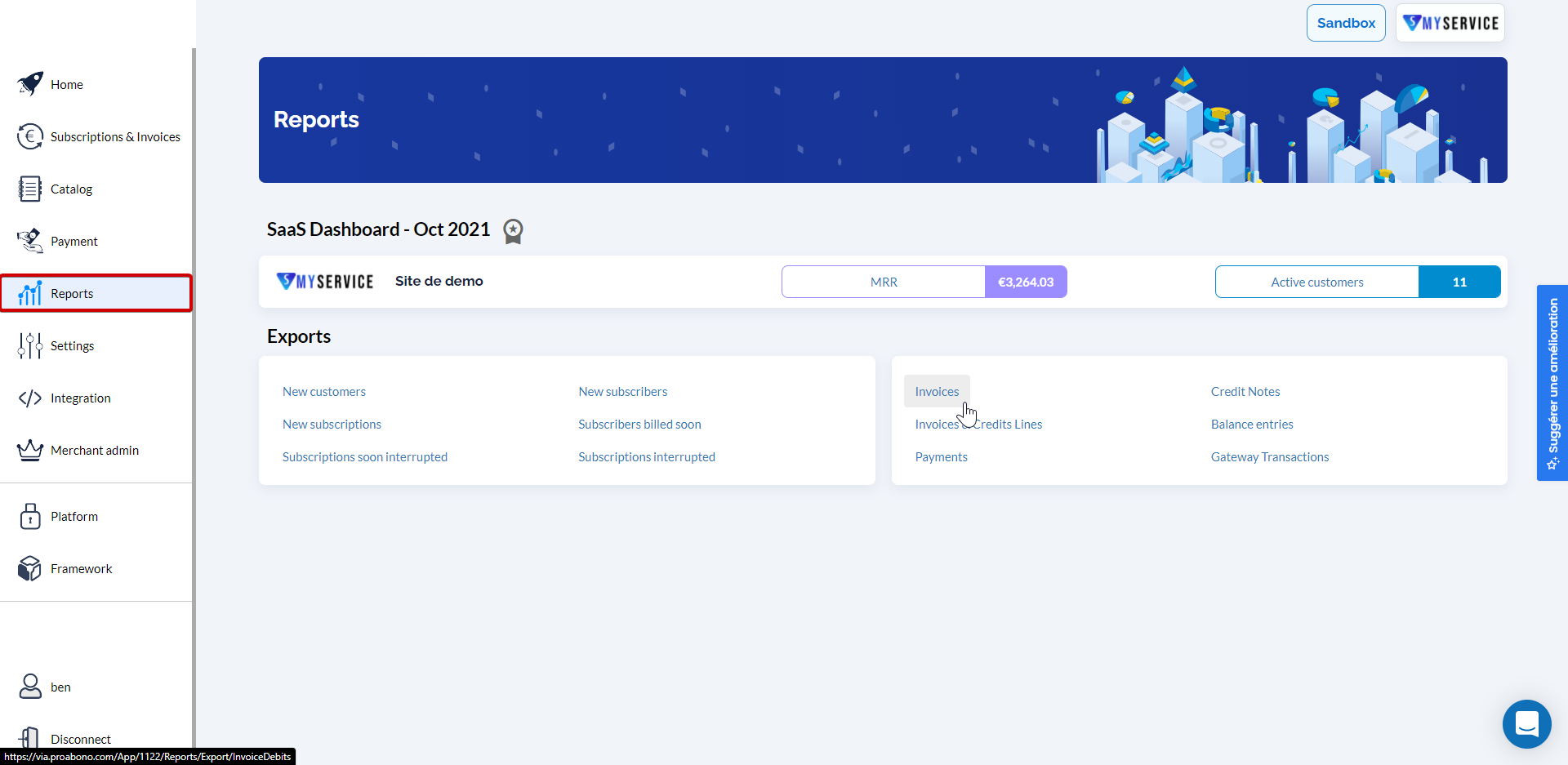 It is possible to filter the invoices according to:
a date range of the invoices,
an invoice status (honored, …),
the associated payment methods
…
To simply export the data in a CSV file or download a zip file containing all the PDF invoices according to the applied filter, simply click on the 3 small dots (the parameters logo) then "Export" or "Download PDFs".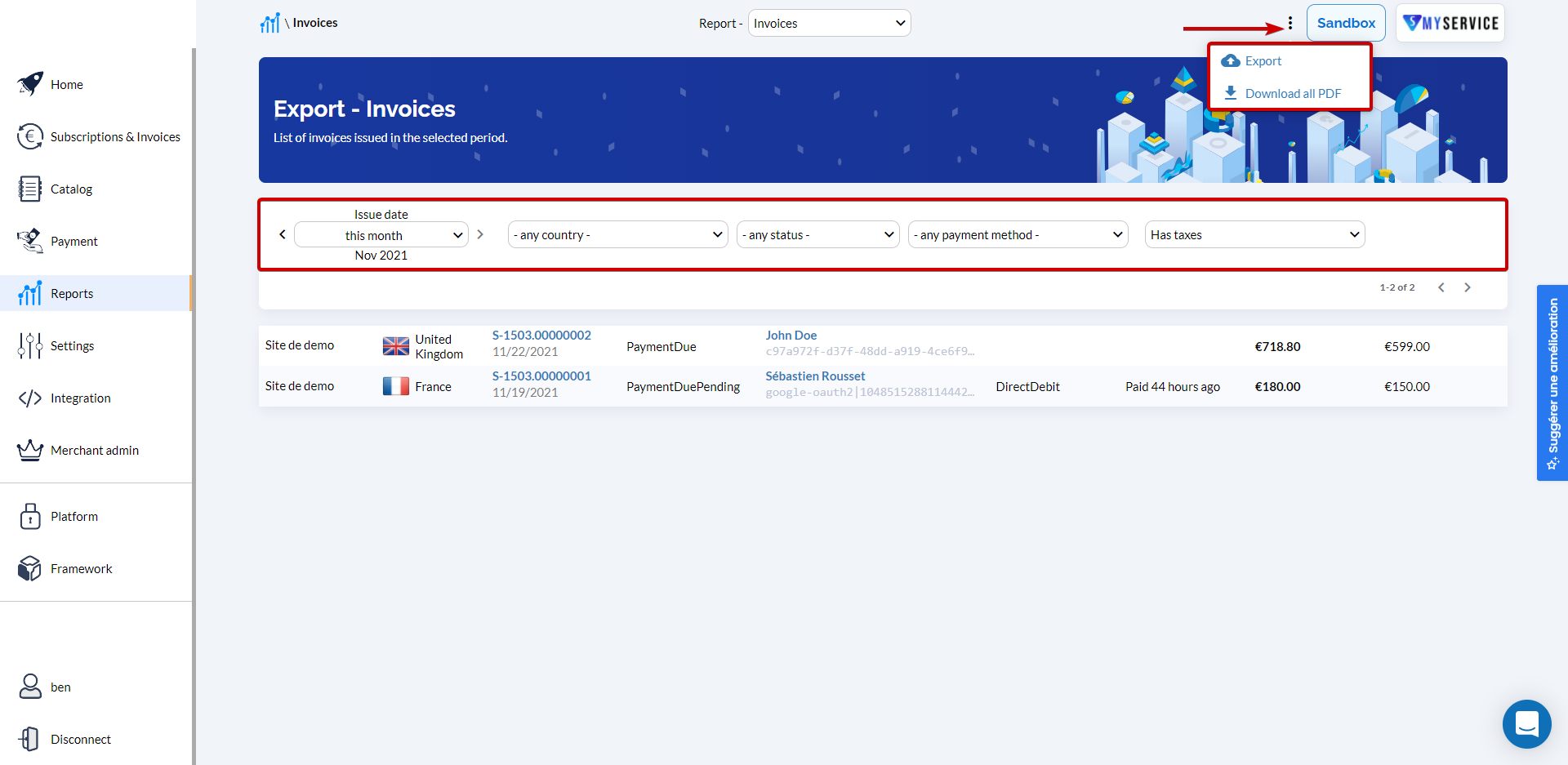 Exporting your invoices can be done in several ways:
In CSV format
In Json format
or through an API request
These different elements are available from the reports.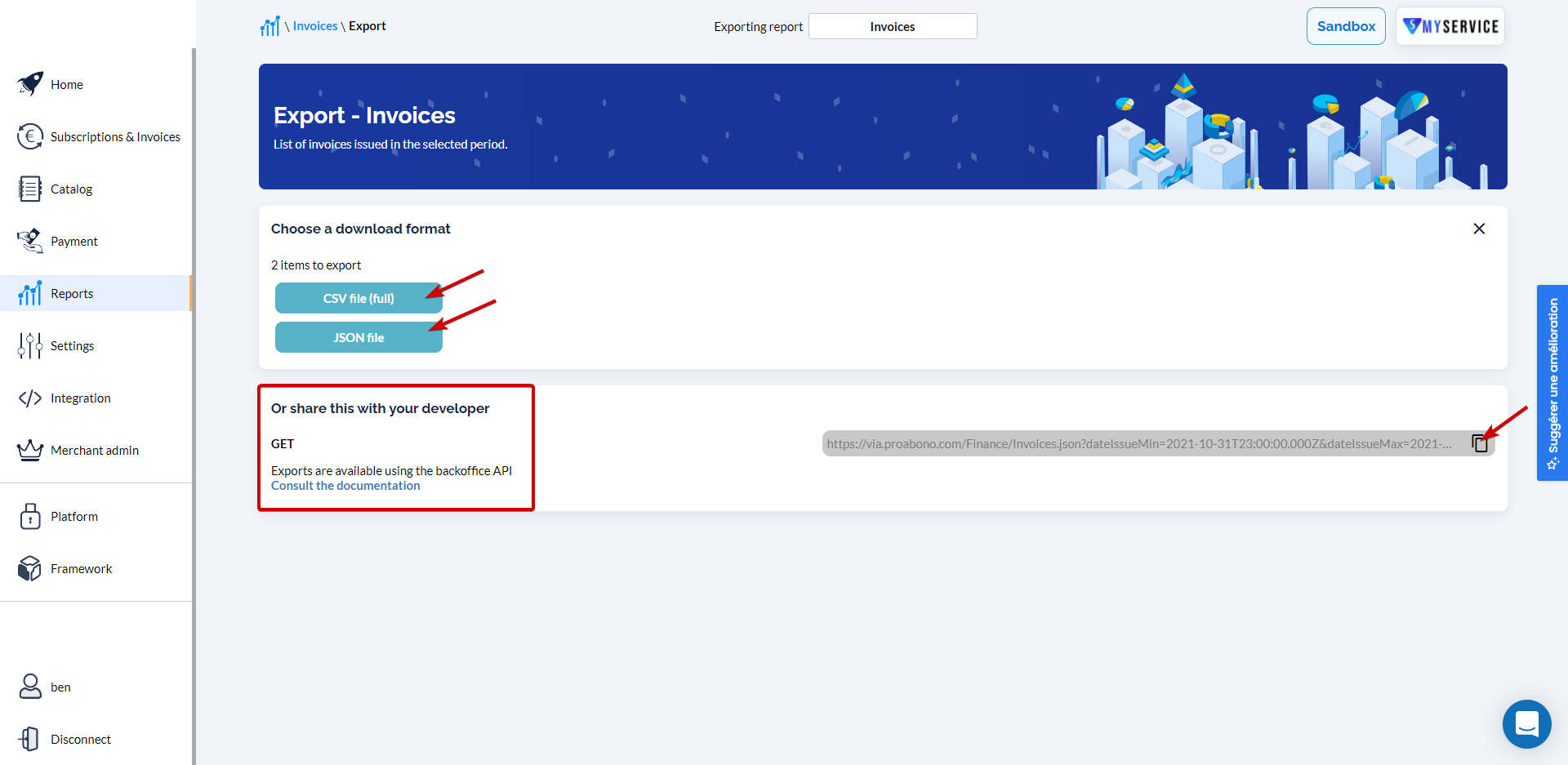 Afterwards you can import data into your accounting software.
Note: it is possible to give access to your accountant so he could retrieve him invoices. To do this, simply add an agent.