What is Postman?
Postman allows you to create and send any HTTP request. Postman is awesome. So useful to test & play quickly with any APIs.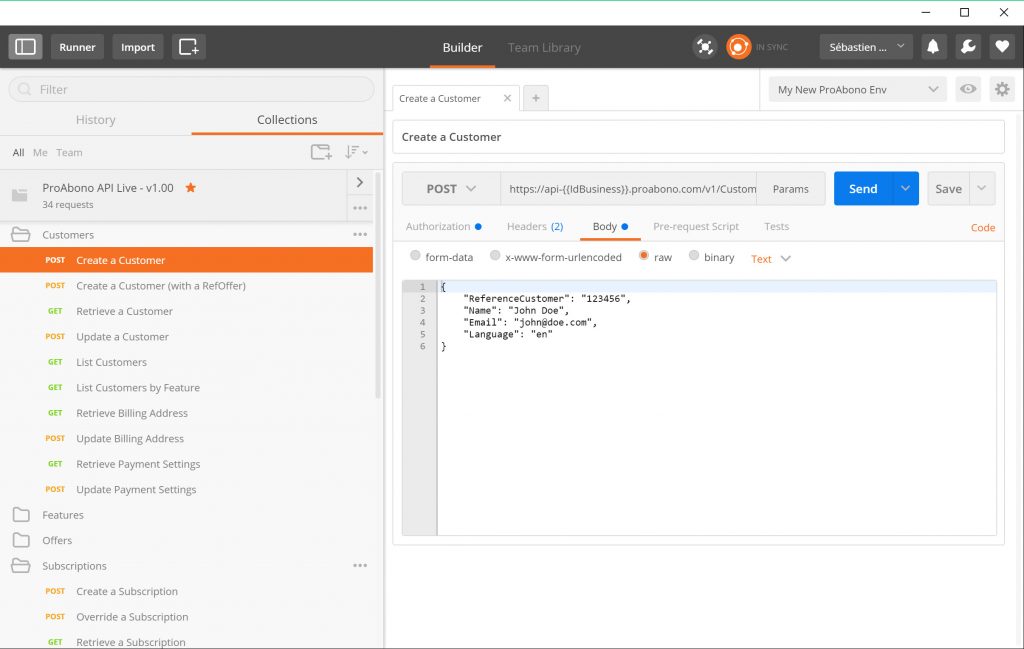 Postman works with Mac, Windows, Linux and Google Chrome.
We have provided a Postman collection for the ProAbono API.
A collection is a set of pre-built requests.
Once you install it, you can see all you need to test, play with ProAbono API and start your integration.
Get started with Postman for ProAbono now!
First request with Postman
1 – Install Postman.
2 – Click on the below Run in Postman button. This sets up the Postman UI and downloads the ProAbono API collection. (Watch the video below)
3 – Set up some variables : IdBusiness, KeyAgent, KeyApi (Watch the video below)
Below, the video shows how :
to import the ProAbono API collection and the environment (3 variables)
to set up the 3 variables IdBusiness, KeyAgent, KeyApi in the environment named "My New ProAbono Env"
to create a customer and update its billing address using Postman and the ProAbono API