Every time you add a feature to an offer or a subscription, you have to define its default quantity and pricing. It's quiet repetitive, boring and subject to human error if you do it often.
That's where Feature default pricing comes handy.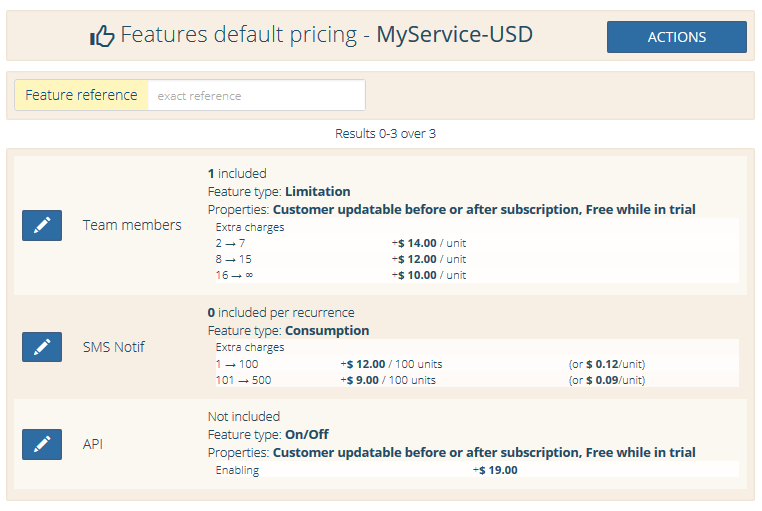 Feature default pricing can be accessed from the page of a feature, or from the "Offers & Features" menu.
In each segment you can define the default quantities and the default pricing for each feature. When you add it to an offer or a subscription, that default pricing is automatically copied so you can quickly create or update your offers or subscriptions. Of course, you will still be able to update everything afterward to customize the offer or subscription. And if the default pricing is updated later, it will have no impact on existing offers or subscription. It's just a template for new additions.
There is another huge benefit when coupled with Agent authorizations: You can have agents able to ADD features to a subscription, but not to UPDATE the pricing. Very useful if you want to limit what your sales team can and cannot do.
Feature default pricing is segment-based for a good reason : different segment can mean different currencies and you don't want to charge by mistake the same feature at 10 USD for americans and 10 JPY for japanese. And even if you are mono-currency, you probably have different types of customer in each segment with specific pricing models.