Webhooks are AsynchronousWebhook notifications usually get sent quickly, but sometimes there can be a small delay (if you experience a delay longer than a few minutes please contact us).
Step 1 – Declare a new Webhook
From the backoffice of ProAbono :
Click on "Notifications" then "Add a Webhook"
Pick one event/trigger
Type the URL. ProAbono will post the JSON formated event notification to this URL.
Step 2 – Validate the URL
Validation is required for security purpose: we don't want to flood an unintended URL and we want to ensure the notification has a proper recipient.
Click 'Validate' in the Actions menu.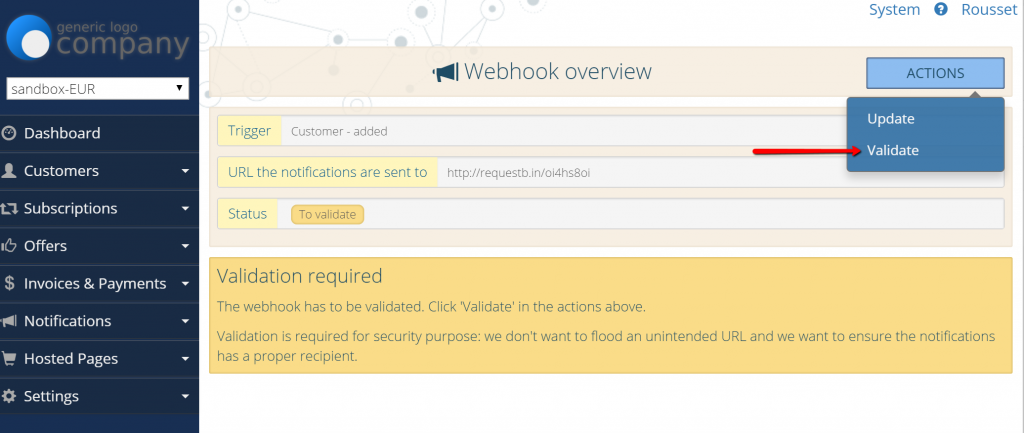 Click the "Send Verification Code" button.  A JSON verification request (in POST) on the targeted URL is posted. This request contains a code.
If the request returns a 200 OK, enter the sent verification code to validate the webhook.