Tilkee is a cloud-based lead solution that optimizes lead follow-up by tracking business proposal and predicting sales. As a subscription-based SaaS business, they needed to automate subscription processing to scale up fast enough.
Here is how they integrated ProAbono :
Step 1 – Displaying the public pricing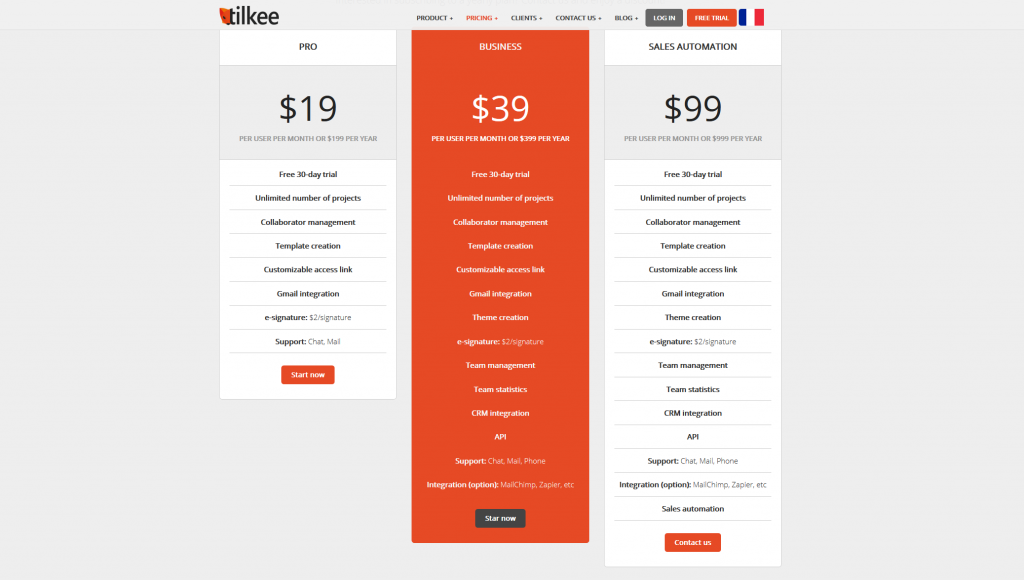 The pricing page is built dynamically from offers declared in ProAbono.
When a user chooses an offer, he or she is redirected to the register form.
Step 2 – Adding a Customer in ProAbono when a user registers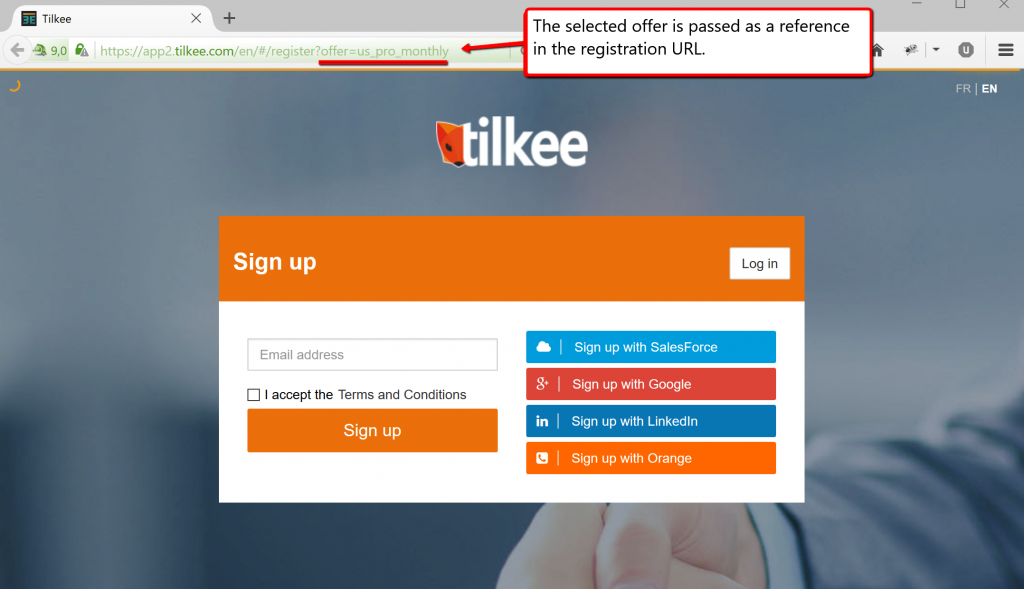 When the form is submitted, then the user is seamlessly declared as a customer in ProAbono via an API call, and a new subscription is started on the selected offer.
Step 3 – Integrating the Customer Portal
Tilkee has a dedicated Subscription page that just embeds the ProAbono customer portal in an iframe. The URL used for the iframe is customer-specific and provided by the ProAbono API.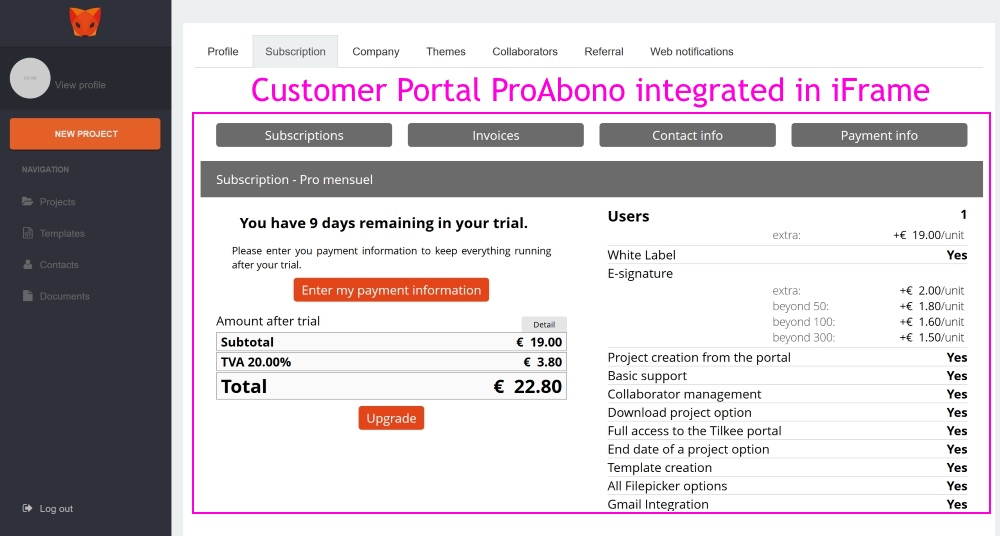 In the portal, the Customer can consult, upgrade or terminate its subscriptions, download its invoices, update its billing adress or update its payment information.
At any time, the customer can fill-in its payment information. Its subscription will be charged only when its trial ends. Tilkee allows its customer to select they preferred payment method: payment card or SEPA direct debit.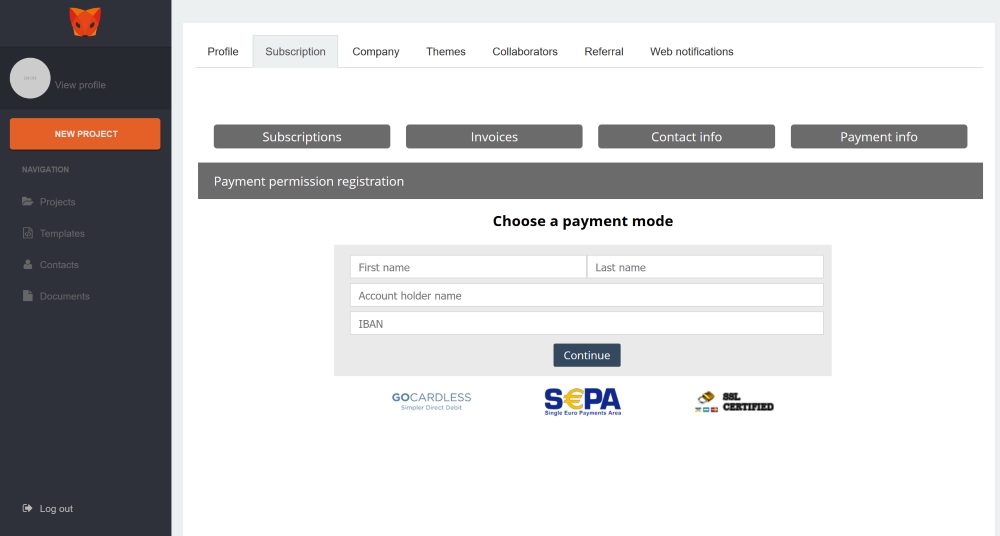 Step 4 – Synchronizing the quantities for paying features
Tilkee has 2 paying features :
Users, with a classical per-user licensing fee
E-Signatures, consumed at any time and charged at the end of the billing period
Those quantites are updated in real-time via an API call.
ProAbono then automate :
The calculation of the pricing (per unit / per step)
The sending or the invoice
the money collection, with retries in case of failure
See also our Quick Technical Integration Guide.
Notice : All screenshots were taken on 2016-01-16 – Credit Tilkee.