Sometimes, a description of an offer allows you to better describe your proposal and increase the conversion rate. It is quite easy to add a description to an offer. The description of an offer appears on the bottom of the offer on the your offers page (ie. pricing page) on the customer portal.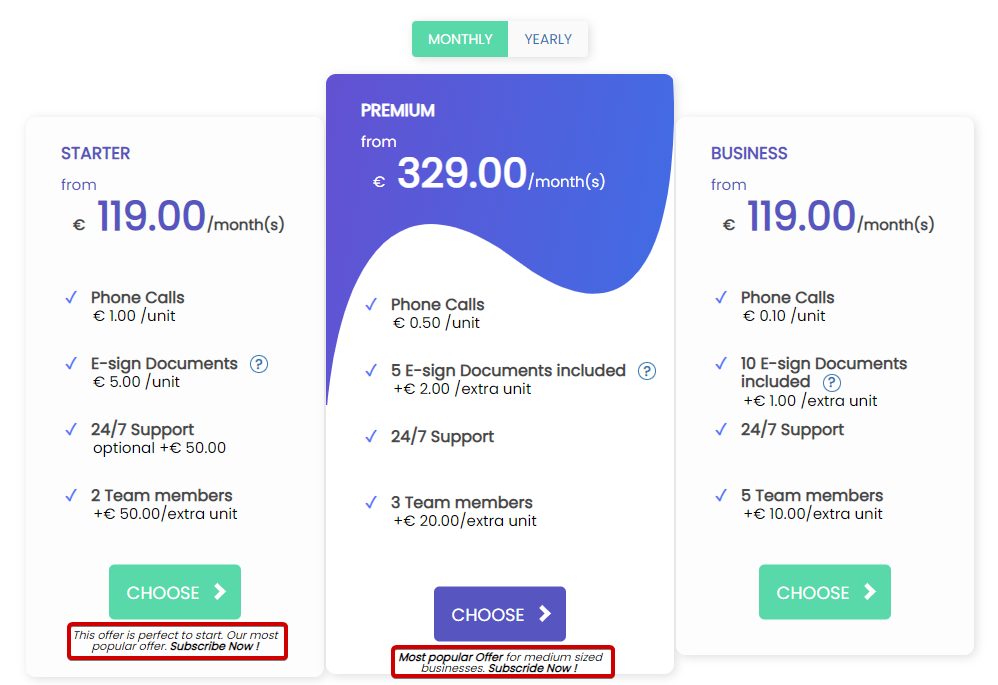 2 steps :
Pick an offer
Write the description of the Offer
1 – Pick an Offer
From the backoffice, Menu "Catalog", click right on the traduction's logo.
Submenu "Offers", select an offer.

2 – Write the description of the offer

You can easily switch to an other offer to add also a description.
Notice : For technical reasons of performance, changes are delayed on the hosted pages. To apply immediately, click on 'Apply now'.